Operations Manager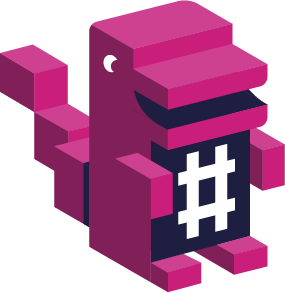 LongHash Ventures is a global blockchain accelerator and investor building the native Web 3.0 blockchain economy. With a global network established across key technological hubs including Singapore, Shanghai, and Hong Kong, the company is committed to catalyzing growth for the next generation of blockchain startups. In parallel, LongHash Ventures offers end-to-end support across the spectrum of strategy formulation, go-to-market execution, and subject matter guidance across technology, marketing, and fundraising. LongHash Ventures is supported by Fenbushi Capital, Hashkey Capital under Wanxiang Group, and Enterprise Singapore, a statutory board under the Ministry of Trade and Industry.
Job Description
The Role
We are looking for a self-motivated and energetic Operations Manager to develop, execute and lead our acceleration program, working with founders at the beginning of their entrepreneurial journey. You'll be tasked with a range of responsibilities, all with the goal of onboarding high potential start-ups to support their success and growth. In this role, you will be working with cutting-edge blockchain projects in the realm of Web3 and Decentralized Finance - if names like Filecoin and Polkadot seem familiar, this is the right place for you.
Responsibilities include:
Oversee the implementation of program to ensure smooth and timely delivery of KPIs
Develop processes to standardize and scale the program, improving its quality and scope
Manage and liaise with multiple stakeholders, including investors, protocol partners & mentors
Work hand-in-hand with startups to understand and benchmark their progress
Provide logistical and operational support to troubleshoot and resolve issues
Qualifications
Bachelor's degree or equivalent practical experience
2 to 3 years of experience in a related field such as management consulting, business operations or high-intensity startups
Fresh graduates are also welcome to apply
We think you'll be a great fit, if you:
Are passionate about startups, innovation and blockchain technologies
Love problem solving, and meet deadlines and ambiguity with a can-do attitude
Are well organized, and setting up and implementing process is second nature
Understand and exhibit cross-cultural awareness when working in a diverse environment
Have language fluency in English - proficiency in Mandarin is a strong plus
This position requires experience with business operations, strong project management and a strong passion or interest in blockchain technologies.
Similar Blockchain jobs:
3h
4w
4w
5w
4w