👍 Featured Job Opportunity
Technical Product Manager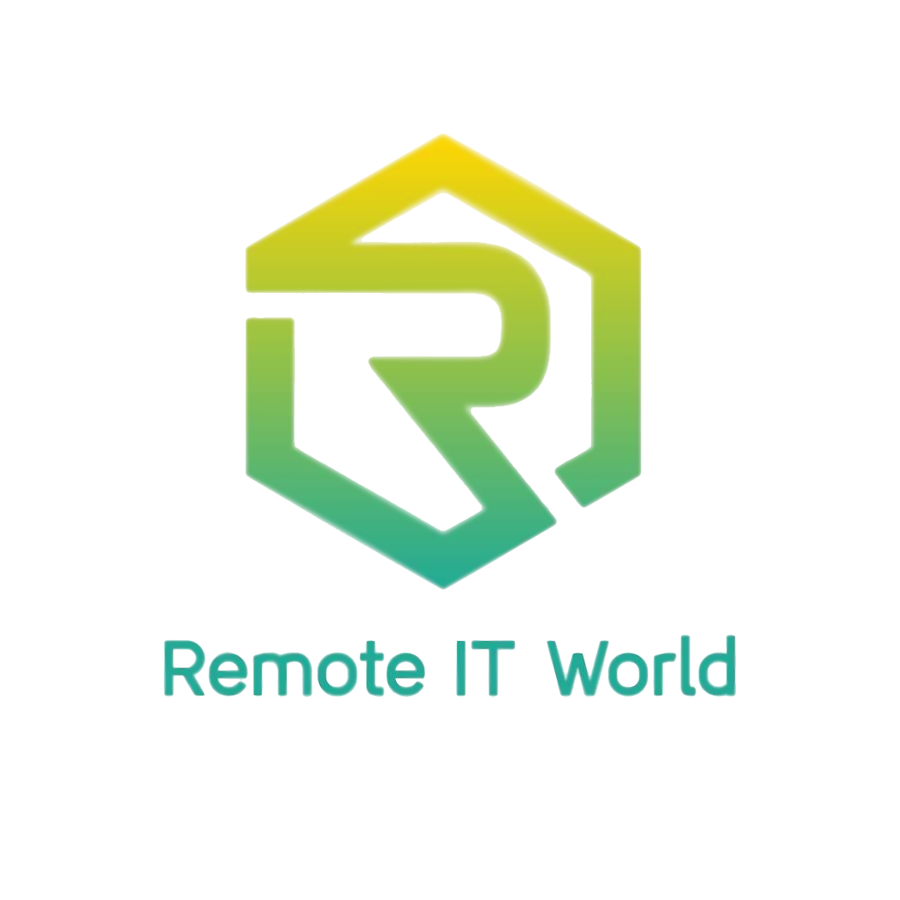 Remote IT World is a global citizen company.
We are the preferred staffing and HR partner of the remote employers.
Job Description
Technical Product Manager
[Full time] [Permanent] job in Singapore
For one of our trusted partners, we're hiring a Technical Product Manager.
It's a large multinational Fintech Group with HQ in Singapore and subsidiaries in Hong Kong, China.
Their portfolio of services includes Multi-Asset Liquidity, Brokerage Technology Solutions and enterprise Blockchain Development.
The company works closely with Amazon Web Services (AWS) to create ultra-scalable, highly reliable, and secure systems on the cloud, providing the best user experience for their clients.
We are looking for skilled and motivated people that are highly enthusiastic about web technologies.
Join and learn how to build state-of-the-art web platforms for users globally, spanning over 50 countries.
You will have the opportunity to experiment with different cutting-edge and emerging technologies to create disruptive innovations.
Responsibilities
Responsible for the team's efficient and high-quality completion of tasks.
Being able to mentor the team technically especially on designing solutions, coding best practices, delivering complex projects using AWS native services.
Work closely with the Head of CRM to understand user needs. Articulate clearly in a PRD that can help the developers to stay on track.
Devise strategy, form the team to be able to support development, product launch and Go-to-Market plans with Head of CRM.
Responsible for solution architecture, tech discovery, DevOps, implementation, and maintenance of the product. Define product vision and create an execution plan to bring it to life.
Research new services and features launched by AWS, as well as staying on top of best practices to improve existing AWS solutions already in place.
Maintain a strong eye for detail to ensure a high level of quality throughout the application.
Establish metrics to measure the team's effectiveness and drive improvements.
Implement best practices and be hands-on for development, product testing.
Manage the product backlog through continuous prioritization.
Requirements
2+ years of experience working as a Technical Product Manager at a software company
Experienced in hiring and managing remote team, freelancer and external vendor
Played a lead role in at least 3 SaaS / Web based project
Ability to articulate a structured product management and launch framework
Wants to work on a team with other high-performing peers
Be an expert in using metrics to make decisions and drive direction, pay attention to details
Be autonomous, self-driven
Experience in an Agile environment (Scrum,sprints).
Problem-solving and analytical experience, ability to work under pressure,and multitasking
Ability to communicate effectively with stakeholders in sales, marketing and other business areas as well as with technical teams.
Analyzing data and articulate user hypotheses in terms of objective measures, and project KPI impact of new features
Deep technical knowledge in API development using REST JSON/ XML security standard (e.g. OAUTH2), AWS serverless and microservices architecture
AWS Certificated, eg. AWS Certified Solutions Architect - Professional
Fluent in both English and Chinese
The Perks you will enjoy
Opportunity to work on top notch blockchain and web projects
Competitive salary package with Annual Wage Supplement (AWS)
Variable Bonuses
Love & Care: Comprehensive coverage on clinical, hospitalisation and wellness program
Balance: Skip the peak hour rush and commute at flexible timings
Flexibility: For two days a month, feel free to work from anywhere, even when full office routine returns
Food: Well-stocked pantry for refueling throughout the day. Alcohol included
Bonding: Go beyond colleagues through company bonding events held several times a year
Continuous Growth: Half-yearly appraisals for consistent self-improvement and goal setting
Dynamic Environment: Regional exposure in an ever-evolving global industry with chances to visit and work across our global offices
Fun and Lively Work Culture: Collaborate and communicate freely with our open-plan office workspace and flat hierarchy culture
Are you thrilled to join a fast growing and progressive team?
APPLY NOW
Only shortlisted candidates will be contacted.
Similar Blockchain jobs:
1d
2d
1w
1w
3w