Unity Developer [NFT]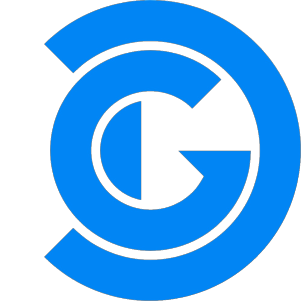 We build non-custodial and provably fair casino games (Defi/NFT gaming) on blockchain and VR platforms

Decentral Games is backed by Digital Currency Group, whose main subsidiary Grayscale Investments LLC manages the largest traded Bitcoin fund.
Job Description
We are seeking programmers with a keen eye for design for the position of Unity Developer. Your primary responsibilities will be to implement game functionality translating design ideas, concepts, and requirements into a functional and engaging game. A commitment to collaborative problem solving, sophisticated design, and a quality product are essential.
Unity Developers are required to work in teams alongside Full Stack Developers, Graphic Designers, and User Experience Designers to ensure all elements of web creation are consistent. This requires excellent communication and interpersonal skills.
A strong experience with Typescript, 3D game/Unity development is an absolute necessity. Some full-stack experience is also preferred. Extensive experience with back-end development is not needed, but being comfortable with JavaScript, WebSocket, and RESTful Web service are qualities that would contribute to success on our development team.
Responsibilities
Your duties as Front End Developer will include, but are not limited to, the following:
Implement game functionality as per communicated design
Translate design specification into functional game
Communicate with other team members to establish an effective pipeline and integrate media assets
Design, build and maintain efficient, reusable, and reliable code
Ensure the best possible performance, quality, and responsiveness of applications
Identify bottlenecks and bugs, and devise solutions to address and mitigate these problems
Help maintain code quality, organization, and automatization
Other duties as assigned.
Skills
Excellent knowledge of Unity, including experience with scripting, materials/textures, animation, GUI styles, and user session management
Experience with real-time 3D game development is a must
Familiarity with level design and planning
Experience with game physics and particle systems
Experience with mobile, PC, or console game development
Experience optimizing memory and space usage for support of older hardware
Prior experience with a well-known mobile title or AAA titles are a significant asset
Ability to constantly learn and stay in touch with evolving game standards and development technologies
Strong understanding of object-oriented programming
Familiarity with current design and architectural patterns
Knack for writing clean, readable, and easily maintainable code
Experience implementing automated testing platforms and unit tests
Proficient knowledge of code versioning tools and GitHub
WebSocket API and/or RESTful Web service experience is a must
Blender experience is a definite plus
Similar Blockchain jobs:
6d
1w
6d
1w
5d