👍
Featured Job Opportunity
Blockchain Developer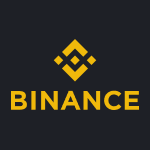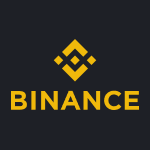 We are Binance, the company behind the world's leading cryptocurrency exchange. Over our short 3-year existence, we became one of the most influential companies within the blockchain industry, and we're looking for new talent to help us grow. Our goal is to bridge the gap between traditional and cryptocurrency finance by creating products and services that increase the global freedom of money and meet the needs of our global user base.
Job Description
We are building a next generation cryptocurrency decentralized exchange platform. As a blockchain developer you must be active in the planning and implementation of computer software for the cryptocurrency market. You should be self motivated, and be able to proactively push from the start to finish of each project. Furthermore, you must be able to analyze and evaluate blockchain based technology in the market.
We have multiple areas where your skills in Blockchain development can be useful.
One area, as part of our long-term vision, is the Binance Chain which we believe is vital to the success of the industry.
This is a full-time remote position, our preference is APAC or European timezones.
Responsibilities
Join the full life cycle of blockchain and related software development, including requirement gathering, design, coding, testing, deployment, documentation and support
Focus on core blockchain infrastructure, including relevant service, framework and libraries
Contribute creativity and insight to solve both technical and business challenges
Connect with the developer community and facilitate technical partners
Promote technology best practice within the team
Requirements
Qualification in Computing/Mathematics/Electronic Engineering or other relevant fields preferred
An ability to learn quickly and hit the ground running on a complex software project
Proficiency in Golang, Rust, or other mainstream blockchain development languages
Solid knowledge in computing theory including networking, data structures, algorithms, database theory and networking
Existing track record of R&D and execution of open source projects on known blockchain platforms such as Ethereum, Hyperledger, Neo and Bitcoin a great plus
Fluent in English
Bonus Qualifications
Experience working with major established blockchains. Knowledge of Ethereum-like blockchains
Experience with all phases of blockchain implementation and development
Familiarity with Ethereum code and smart contract development is an added bonus
Similar Blockchain jobs:
1w
6d
6d
6d
6d