👍 Featured Job Opportunity
Blockchain DevOps Engineer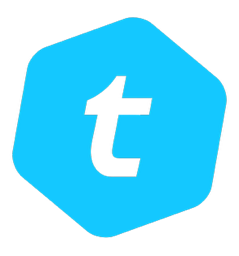 Telcoin is a consumer finance company focused on providing customers with low cost, high quality financial services via blockchain technology, legacy banking, and mobile financial services infrastructure.
We are a team of telecom executives, start-up veterans, finance professionals, all-star developers and blockchain specialists looking for a ​Blockchain DevOps Engineer​ in the greater Los Angeles area to manage Ethereum blockchain cloud resources and contribute to the backend development of ​Telcoin's existing core remittance platform, digital wallet and other Ethereum systems.
Job Description
Key Responsibilities:
Manage Kubernetes and other cloud resources for various backend services, with a focus on Ethereum blockchain resources.
Write secure, efficient, testable, and easily maintainable code.
Design, develop, program, test, debug and maintain smart contracts code for a decentralized application.
Write unit, integration and end-to-end tests.
Contribute to the backend development of Telcoin's existing core remittance platform and digital wallet.
Interface with blockchain, Android, iOS, and financial partner API integrations.
Collaborate with cross-functional teams to define, design, and ship new features within set time frames.
Qualifications:
At least 3 years of experience with managing Kubernetes and other cloud resources (AWS preferred)
Experience managing and deploying blockchain (Ethereum preferred) nodes/resources
Production experience writing Rust, C++, or a similar language
Experience writing smart contracts (Solidity preferred)
Great written and oral communication skills for both technical details and high-level concepts
Eager to learn and work in a fast-paced startup environment
Education: ​BS (or MS) in Computer Science, Engineering or a related field
Location:​ LA area, work from home part-time is optional (currently work from home due to COVID-19.
Pay:​ Competitive, depends on experience
Benefits​: Health/dental insurance
Similar Blockchain jobs:
7w
4w
3w
6w
5w