👍 Featured Job Opportunity
Blockchain Product Manager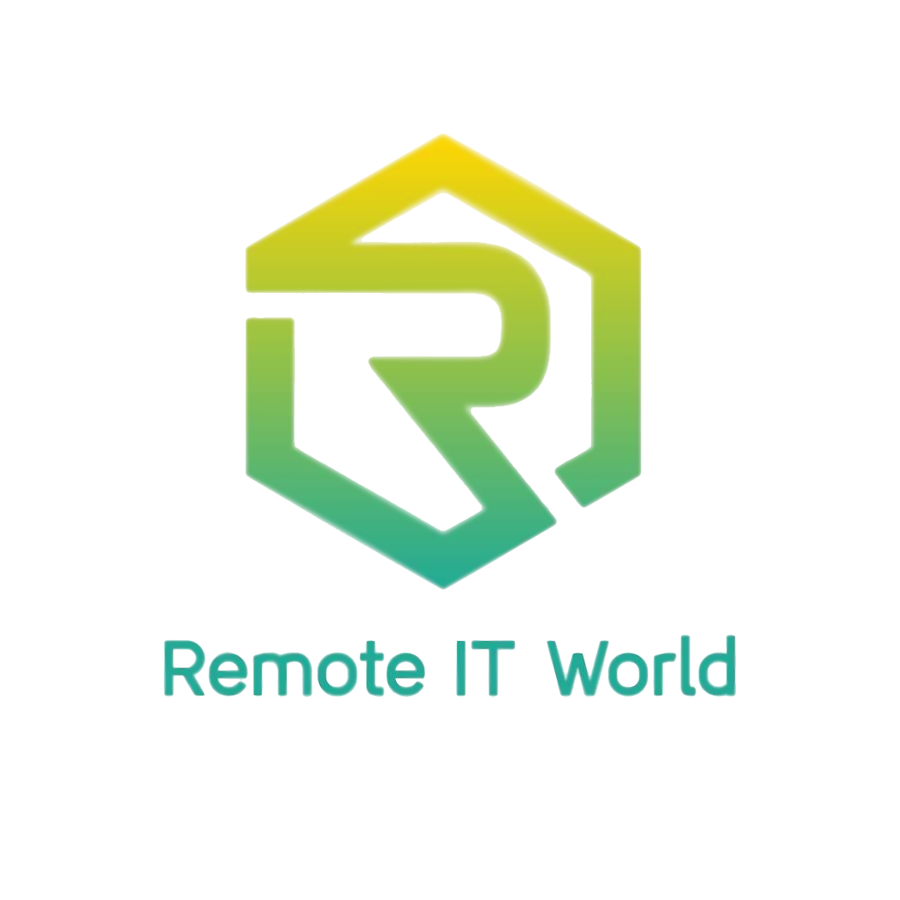 May 18, 2020
Remote IT World is a global citizen company. We are the preferred staffing and HR partner of the remote tech and blockchain companies.
Job Description
Blockchain Product Manager Full Time, Permanent, Remote in Asia or Europe
We are hiring a Technical Blockchain Product Manager based in Asia or in Europe. The right candidate is joining the multinational team of one of our partners.
It's a large multinational international FinTech Group with HQ in Singapore and subsidiaries across 6 more locations.
Their portfolio of services includes Multi-Asset Liquidity, Brokerage Technology Solutions and enterprise Blockchain Development.
Awarded a number of top industry awards such as:
Best Internet Finance Institution 2016,
Best Forex Platform Technology Provider 2017,
Excellence in Liquidity Provision Services 2018,
They are the Market Leader in ISO-Certified FX and Digital Asset Solutions.
Purpose of the job As a Technical Blockchain Product Manager you will manage remote team and vendors to bring new product to market with speed.
You will guide the product strategy, form a remote team or vendors to manage the product development and release process, and work closely with the managing director, designers, sales and marketing team to build a great product.
You many need to travel occasionally to Singapore.
On a good day at this job, you will do:
Building and managing the product team and external vendors
Work closely with sales and marketing team to ensure product yields maximum returns and acquisition
Define product vision and create an execution plan to bring it to life
Fully own the strategic roadmap, from creation to implementation, to measuring success.
Identify opportunities for improvement and incorporate new product features on an on-going basis
Deeply understand our customer base to build the best tool to serve creators. Stay up to date on market trends, creator needs and opportunities
Define and implement processes that allow engineers to bring the most value to our customers, leading to a delightful overall customer experience
Maintain a strong eye for detail to ensure a high level of quality throughout the application
Establish metrics to measure the team's effectiveness and drive improvements.
Lead product ideation, product testing, launch, end-user training, and rollout
Manage the product backlog through continuous prioritization
Communicate regularly with customers and partners
What you need to bring to qualify for that position:
Previous working as a product manager at a software company
Experienced in hiring and managing remote team, freelancer and external vendor
Played a key role in at least 3 blockchain project and can detail how their product significantly impacted customer and company growth
Has managed a product that has launched multiple iterations quickly and with meaningful results
Loves to showcase advanced technology to sophisticated customers
Wants to work on a team with other high-performing peers
Be an expert in using metrics to make decisions and drive direction
Be autonomous, self-driven
Experience with roadmap prioritization in an Agile environment (Scrum, sprints)
Problem-solving and analytical experience
Ability to juggle multiple projects and tasks. Demonstrated knowledge of project management concepts and techniques required
Must have the ability to make decisions and recommendations on technology strategies
Ability to communicate effectively with stakeholders in sales, marketing and other business areas as well as with technical teams
Ability to analyze data and articulate user hypotheses in terms of objective measures, and project KPI impact of new features
Fluency in both English and Chinese language
Able to deploy and modify Ethereum Smart Contract
AWS Certificated, eg. AWS Solutions Architect Associate
The company offers
A competitive salary package with ATTRACTIVE PERKS in these areas:
There is 100% allowance to work from home
Health and medical insurance subscription
Team bonding events, several times per year
Continuous growth with bi-annual appraisals for consistent self-improvement and goal setting
Dynamic environment with regional exposure in an ever-evolving global industry
Fun and lively work culture
Apply now by sending your CV with contact details.
Your job search is confidential with us.
Only shortlisted candidates will be contacted.
Similar Blockchain jobs:
4w
4w
8w
6w
3w