👍 Featured Job Opportunity
Chief of Staff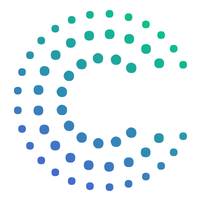 December 17, 2020
About Us
CoinSmart is on a mission to make cryptocurrency accessible to everyone. Breaking down the barriers of complex and confusing crypto transactions, CoinSmart offers simple solutions, learning tools for all levels, and 24/7 client support. The future is decentralized. There is no better place to learn about the world of cryptocurrency trading and blockchain technology than CoinSmart.
Why You Want to Join the CoinSmart Team
We're a hardworking team of engineers, marketers, designers, finance and operations professionals with diverse backgrounds and industry experience.

We have an open door policy and pride ourselves on collaborative communication.

We've made it super simple to buy, sell and trade cryptocurrency, ensuring our clients have all of the support and educational resources they need to feel comfortable and confident investing with us.

In less than 3 years, we've become one of the largest, FINTRAC regulated exchanges in Canada. We're in the process of expanding to Europe and the U.S. and this is just the beginning!

At CoinSmart, we work hard and run fast but always ensure we're having fun along the way.
Job Description
About You
At CoinSmart, we've been building a world-class cryptocurrency platform for three years. As our company grows and expands to new markets, we're searching for a highly qualified Chief of Staff to work closely with our leadership team. This candidate will work closely with the General Manager and COO to support our leadership team with human resources, staffing, ongoing training, company culture, as well as a variety of interdepartmental strategic projects. The ideal candidate will have proven experience in a business management role, with a focus on building a strong team, enhancing employee engagement and streamlining cross-company communication.
What You'll Do
Assist and communicate with executives in decision-making, program management, and initiative implementation

Improve current processes and coordinate organizational procedures for optimized efficiency and productivity

Oversee strategic business initiatives from development through successful execution

Build a plan to enhance and maintain a strong company culture while ensuring high levels of engagement and satisfaction for both in-office and remote team members

Serve as the point of contact for team members, handling issues and inquiries and developing action plans to address them

Assist with the preparation and dissemination of cross-company communications

Actively recruit new team members, leading general onboarding and training activities
Requirements
Bachelor's degree in Business Administration or related field

4+ years in a business or executive management role

Excellent communicator in written and verbal form

Experience with recruiting and onboarding new team members

Ability to diffuse work conflict without needing assistance from the executive team

Excellent interpersonal, organizational and problem-solving skills

High comfortability with ambiguity, versatility and adaptability

Proven experience organizing and directing multiple teams and departments

Dedicated to building and maintaining cross-company culture and team engagement

Experience planning and executing strategic initiatives
Similar Blockchain jobs:
3w
1w