Colorist & Color Grading for full movie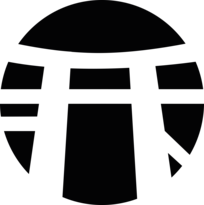 Samouraï Coop is the first decentralized film production company.
Founded in 2017 in Paris, this coop company work like a 360° agency, producing films, documentaries, short films, web series, and contents for decentralized communities, blockchains start-ups, and companies.

Samouraï Coop is also composed of a R&D crew focused on the future of films, using NFTs and decentralization to allow a community to fund contents, and participate to the governance of a media channel.

In upcoming months, Samouraï Coop will release the first movie fully funded with cryptocurrencies by a decentralized community, and providing to viewers a way to buy exclusive NFTs of the movie, and to join the governance of Samouraï TV future productions.




Job Description
We're currently for a skilled Colorist for a 2 weeks mission on Color Grading.
Using Resolve and Baselight, you'll work directly with the author, director, chief editor officer, on the Color identity of our upcoming production.

You'll have a strong experience in Color Grading for movie and have a portfolio to share; pretty good communication skills, and a high level of creativity!



Similar Blockchain jobs:
3w
1w
6w
3w
8w