👍 Featured Job Opportunity
Community & Business Development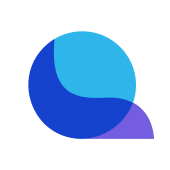 Liquity is a borrowing protocol built on Ethereum. We are focused on bringing a new type of stablecoin to the DeFi ecosystem: one which is governance light, interest rate free, and capital efficient. We have just closed our $2.4M seed round with Polychain Capital and other top investors in the space, and we are looking to build our decentralized team prior to our mainnet launch next year.
Job Description
Liquity is hiring a community outreach and business development expert to join our team.
We are a new DeFi project which has created an innovative borrowing protocol built on Ethereum.
We are seeking someone to help us grow and engage our community of users and developers. This role will be highly visible in the organization, and you will be expected to represent the company and the brand. The most important requirement for this role is someone with a huge passion and intellectual curiosity for all things DeFi. You will not only manage our day-to-day online presence, but will also be responsible for keeping your finger on the pulse of what's happening in the DeFi and greater crypto space. In addition to that, you should understand and take an interest in traditional financial markets, as what we are building has a lot of parallels--and someday, perhaps, influence on--what's happening in the standard banking world. You should love community building and have a knack for developing online relationships.
Experience with Discord, Twitter, Telegram, etc. is a must. You need to be a very "online" person--available to answer questions and help our users promptly. In addition to working on community, you should also have an interest in business development.
Overview of Responsibilities
Understand Liquity soup to nuts

Manage Discord, Twitter, and any other social channels

Identify and empower existing community members to become moderators, hackathon volunteers, or community contributors

Create fun community engagement programs, such as giveaways or virtual events

Manage support requests

Attend virtual and in person conferences and hackathons, support hackers, and generally engage with the developer community around Liquity

Host a monthly Liquity community call

Manage our mailing list and create periodic newsletter updates

Create Liquity memes

Develop new ways of engaging with our users and community

Seek out integration opportunities, and follow through with converting them to live integrations

Support integration partners with ongoing resources and answers to questions

Manage a CRM focused on all active integration targets

Thought leadership on issues in the DeFi space via Twitter and the Liquity blog
Requirements
Experience working in community management for a crypto project

Experience with business development

Organizational skills

Self-directed worker

Ability to respond very quickly across all of our platforms

Sense of humor

Great verbal and written communicator
Nice-to-haves
Active following on Twitter

Existing relationships in the crypto space

Background in finance/financial technology
We are a completely distributed team, and all work will be done remotely. Travel to team off sites and industry events throughout the year will be required. Liquity welcomes all qualified candidates to apply regardless of race, religion, gender, gender identity or expression, sexual orientation, national origin, genetics, disability, age, or veteran status. Compensation will be competitive and commensurate with experience.
Similar Blockchain jobs:
3w
21h
1w
5w
5w