Community Engineer (China), Filecoin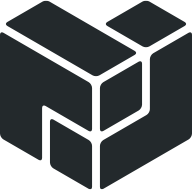 Protocol Labs is a research, development, and deployment institution for improving Internet technology. Protocol Labs leads groundbreaking internet projects, such as IPFS, the decentralized web protocol; Filecoin, a cryptocurrency incentivized storage network; and libp2p, a modular network stack for peer-to-peer apps and systems. Protocol Labs works openly, and is focused on the creation of value at a massive scale.
Job Description
Engineering at Protocol Labs is not just about writing world-class code. We create software systems that tackle significant challenges. In re-decentralizing the web, we work on hundreds of open source projects pursuing everything from research to end-user products. Developer Experience at Protocol Labs is focused on growing and nurturing the community around those projects, in order to advance the broader decentralized web movement. Community engineers at Protocol Labs engage both with the technical pieces that make up our systems, and the communities that make them run.
This role is focused on the Filecoin Project (
filecoin.io
), a decentralized network for data storage, with built-in economic incentives and cryptographic proofs to ensure data is stored reliably over time. As a Community Engineer for Filecoin, you will be helping new users, miners, and developers become oriented, and clearing hurdles for them to adopt Filecoin for the storage layer of their system. 
As a Community Engineer at Protocol Labs you will…
Onboard new contributors, users, miners, and developers in the Filecoin community.
Foster a friendly and supportive environment on Slack, Matrix, WeChat and other project forums.
Address both conceptual and technical troubleshooting questions from community members seeking to run Filecoin, design applications, integrate into existing services, mine Filecoin by offering storage, and more. 
Identify hurdles to user onboarding, and collaborate with the project team to discuss and prioritize related improvements.
Contribute documentation improvements based on community needs.

You don't need experience in 100% of these responsibilities, and we'd like to hear about your unique perspective on this role. Tell us about what you can bring!
You may be a fit for this role if you have...
Familiarity with peer-to-peer, decentralized, or blockchain technologies.
A passion for helping others learn.
Strong written communication skills in short form, medium form, and long form.
Experience as a developer or researcher on complex technical topics, or with developer relations or developer support.
Bonus points if you have...
Experience speaking at conferences, developer summits, or virtual events.
Experience working in or managing open source software communities.
What's it like to work at Protocol Labs?
Protocol Labs mission is to improve humanity's most important technology, the Internet. We build protocols, systems, and tools to improve how it works. Today, we are focused on how we store, locate, and move information. Our projects include IPFS, Filecoin, libp2p, and more.
As a distributed team, we hire anywhere in the world, and at various levels of experience (entry, senior, staff). We look for people with unique perspectives and diverse backgrounds.
We have a great benefits package, including parental leave, contributions to your retirement, competitive pay, and unlimited time off. For U.S.-based employees, we also provide platinum-level health, dental, and vision coverage for you and your family.
Similar Blockchain jobs:
1w
1w