Content Distribution & Social Media Manager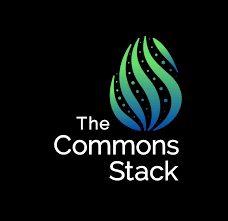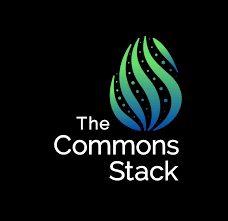 The Commons Stack is a non-profit organization and open-source community. We are building a world where public goods are valued and protected by the communities that use them. Our current economic paradigm incentivizes the exploitation of the environment and systemically undervalues open-source contributions, open research, the environment, and every other effort to address our collective needs.
We firmly believe we can create economic systems that can counteract this effect and reward value creation that creates abundance and prosperity for the collective good, in addition to individual benefit - and we are uniquely positioned to make this a reality.
The Commons Stack is building a library of open-source blueprints for engineering these economies, and is dedicated to supporting the communities that want to build them.
We are currently looking for an experienced marketing professional for a content distribution and social media manager role to support our mission.
Job Description
CONTENT DISTRIBUTION & SOCIAL MEDIA MANAGER
(REMOTE, PART-TIME -> FULL-TIME)

🎭 The Role
We are looking for an experienced, self-starter and superstar to join our communications team. We are seeking a highly motivated professional to lead our content distribution and social media strategy, processes, content campaigns, as well as support in optimizing our communications platforms and related projects.
The goal is to build on existing processes to expand the distribution and publishing process of our research and content library. We are looking to the distribution lead to optimize distribution to our current subscription list, grow that list, and suggest creative ways to repurpose content to share in more formats. This role will also be tasked with identifying influencers and other organizations who are aligned with our mission, and leverage partnerships to build distribution networks and identify opportunities to amplify our message, and the message of ecosystem partners. In addition, this position will help us to expand our coordination and promotional efforts across several research initiatives, and support other mission aligned, open-source and public goods projects in our ecosystem.
The content distribution and social media manager will work closely with Communication leads and the Ecosystem Development Director to iteratively improve on existing processes, identify challenges and find solutions, automate manual processes and help to build the brand, community, ecosystem and exciting upcoming projects.
🎫 The Right Stuff
Requirements
Basic blockchain technology / cryptocurrency / Web 3.0 knowledge and previous experience working in the field, with a strong alignment to our

mission

1+ years experience working in a professional marketing / communications position or internship, with digital content management experience

1+ years experience in a social media position, ideally with knowledge of a scheduling suite like CoSchedule/Buffer/Hootsuite

Must be a native level English speaker

Significant experience managing the entire content creation workflow from concept to release with excellent organizational, project planning, and project management skills.

Highly tech savvy with the ability to work effectively with a variety of content-creation software

Superior writing and editing skills with a demonstrable ability to distill complex ideas into clear, actionable guidance

Comfort with enforcing branding and style standards and providing diplomatic feedback and edits to others' work

Must have experience with screen recording technology, or be willing to learn
Traits
Work well in a self-management team: great personal time management

A hands-on doer who loves wearing multiple hats, jumping in, and taking initiative to identify and create solutions

Positive attitude and willingness to learn

A good sense of humor
Bonus
Graphic design & animation skills

Proficiency in other languages

Programming skills

Meme skills
🥼 The Work
Align distribution plans with overall strategy & mission

Join weekly communications call to share project progress and creative ideas

Continuously improve content planning & identify automation opportunities to reduce overhead & admin attention cost

Write briefings for writers, designers & other media creators

Evaluate operational workflow for efficiency and scalability; identify challenges and provide innovative solutions

Effectively utilize data to support business goals
Content Distribution & Outreach
Develop processes and systems (both human and technological) to create, manage, and distribute content.

Create a content calendar for campaign management and planning the release of new materials and new products to internal and external stakeholders.

Facilitate bringing all content to our primary audiences via Twitter, Medium, Youtube and our website.

Publishing of Commons Stack related content via

Twitter

specifically, replying where needed, liking, and retweeting relevant content.

Publishing new articles on our

Medium

publication and keeping our Medium homepage up-to-date and well-organized

Recording, editing and publishing videos on our

Youtube

Channel, and keeping our homepage up-to-date and well-organized

Supporting updates to our

website

commonsstack.org
Act as final quality assurance for all program materials, ensuring our content is accurate, on brand, culturally

Make sure all content is aligned with the written voice of the Commons Stack

Review, rewrite and approve outward-facing content (website, medium posts, newsletters, social media)

Guarantee all content is easy to find & tagged correctly in all places
Community management & ecosystem opportunities
Be a knowledgeable and welcoming ambassador in our various channels

Engage with the community on a daily basis, stimulate the discussion by posting relevant content, a.o. our own social media posts

Reward contributing community members by

dishing Praise

on a regular basis and managing the process

Develop strong relationships with content partners to enable wider reach & develop content sharing and influencer networks
Participate actively in horizontal management during weekly and monthly team calls

Manage work via

issues in GitHub

Be a brand ambassador at events and on personal social media

Join relevant calls in the wider ecosystem and share learnings
💎 Work Hours & Benefits
Fully remote job

This position is part-time with the opportunity to expand to full-time, based on job requirements and performance reviews after an initial 90-day probationary period

Working with a highly talented, diverse and passionate team

Being on the forefront of pioneering research and development to proliferate commons economies in some of the highest leverage impact work to affect global change

Opportunity to regularly attend team meetups during blockchain-focused events (when they resume) all over the world and 24/7 availability of our hacker house in Barcelona

The standard pay for all Commons Stack team members is 100 DAI/day (

Full-time to be pro-rated for part-time.

P

ayment and accountability is done via the

Giveth DApp

.

Receive salary in cryptocurrency
📚 Learn More About The Commons Stack
You can learn more about the Commons Stack by checking out our website, Medium and YouTube, joining our Discord or Telegram and following us on Twitter
🌱 Apply
If you are
passionate about changing the world

find resonance with our work

think you have the experience that could be a perfect fit for this role
Send your resume, cover letter that includes some brief examples of your work, and for bonus points - a 30sec-1min video introducing yourself and why you are interested to work at the Commons Stack to:
Ecosystem Development & Special Projects Director, Jessica Zartler, at ¯\\_(ツ)_/¯ by May 15 to be considered for this position.
🙏 Thank you for 👀
👔 Contractor
🤔 Other engagement types
📆 Full-time
Apply now
Similar Blockchain jobs:
4w
2d
4w
7w
2w