Contract: Startup Systems Engineer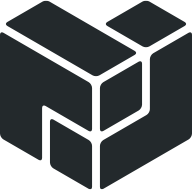 Protocol Labs is a research, development, and deployment institution for improving Internet technology. Protocol Labs leads groundbreaking internet projects, such as IPFS, the decentralized web protocol; Filecoin, a cryptocurrency incentivized storage network; and libp2p, a modular network stack for peer-to-peer apps and systems. Protocol Labs works openly, and is focused on the creation of value at a massive scale.
Job Description
Don't be fooled by the title, this is no ordinary engineering position. We're looking for a driven individual to join the Startup Operations team, responding to internal support requests, securing our environment, and improving our internal tools and services. But that's just where it starts.
About Protocol Labs
Protocol Labs is an open-source research, development, and deployment laboratory. Our projects include IPFS, Filecoin, lip2p, and many more. We aim to make human existence orders of magnitude better through technology.
We are a fully distributed company. Our team of more than 130 members works remotely and in the open to improve the internet — humanity's most important technology — as we explore new advances in computing and related fields.
Startup Systems Engineer at Protocol Labs
We're the enablement core of Protocol Labs and no request is too big, small, or soon for us to handle. There is no ordinary day here -- though many of us have ongoing endeavors (both technical and not) we all pitch in regularly across several other teams and mission-critical tasks as we're needed. A significant measure of our success is both the time we save everyone at the company and the added leverage we create. A typical day might consist of fielding internal support requests, building and managing an internal webapp to visualize key business data, or designing and leading security training.
Protocol Labs sits at the intersection of many exciting fields (cryptography, blockchain backed networks, distributed systems) and cultures (startups, research, open source, distributed work). The Mission Ops team works hard to keep the company productive and focused on what really matters. All of this happens in an environment defined by curiosity, passion, and a love for open source.
As a Mission Ops Engineer with a focus on IT you will...
Manage traditional IT support requests including onboarding and off-boarding employees to our internal tools and services.
Optimize our team's current tools so we can interact and support our organization with ludicrous speed.
Research new internal tools and services that make us more efficient.
No existing solution you can find? Build the solution we need!
Proactively solicit our many teams to understand their productivity and security pain points.
Analyze the impact of new tools and services on our infrastructureImplement security policies that drive confidence in open source collaboration.
Conduct comprehensive security audits and develop risk mitigation strategies 'Roll up your sleeves' often and jump in to support other teams with tasks such as event planning, travel logistics, even possibly some product management and external customer relations.
You may be a fit for this role if you have...
A relentless, yet selfless, drive for excellencePassion for supporting internal teams and projects.
A collaborative mindset.
Meticulous attention to detail.
Extraordinary communication, teamwork and interpersonal skills.
Outstanding customer service skills.
Exceptional ability to frame and solve new, complex organizational challenges.
A deep understanding of what makes human and computer systems resilient.
Superb computer skills including proficiency with the following platforms: Google Application Suite (Docs, Drive, Groups, Admin), Slack, GithubAn.
Impeccable record of integrity and trust.
Bonus points...
Previous experience handling IT, security, and customer support at a growing startup.
Previous experience supporting a global, distributed workforce.
Full-stack software engineering experienceIndustry recognized security and support certifications (CISSP or equivalent, ITIL).
You anticipate needs before they arise
What's it like to work at Protocol Labs?
Protocol Labs mission is to improve humanity's most important technology, the Internet. We build protocols, systems, and tools to improve how it works. Today, we are focused on how we store, locate, and move information. Our projects include IPFS, Filecoin, libp2p, and more.
As a distributed team, we hire anywhere in the world, and at various levels of experience (entry, senior, staff). We look for people with unique perspectives and diverse backgrounds.
We have a great benefits package, including parental leave, contributions to your retirement, competitive pay, and unlimited time off. For U.S.-based employees, we also provide platinum-level health, dental, and vision coverage for you and your family.
Similar Blockchain jobs:
3w
5w
2d
3w
3w