Corporate Counsel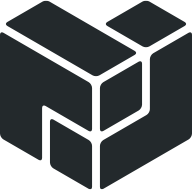 Protocol Labs is a research, development, and deployment institution for improving Internet technology. Protocol Labs leads groundbreaking internet projects, such as IPFS, the decentralized web protocol; Filecoin, a cryptocurrency incentivized storage network; and libp2p, a modular network stack for peer-to-peer apps and systems. Protocol Labs works openly, and is focused on the creation of value at a massive scale.
Job Description
We're looking for a smart, self-motivated, creative, and organized attorney to own and run the company's internal legal processes.
The Team
The legal team at Protocol Labs is a partner to our internal engineering and business units, which are inventing new open source technologies and new business models that include digital assets. Our world-class attorneys have deep expertise and many substantive wins in the fields of free speech and internet privacy, corporate and securities law, technology, policy, and more.
Just like the internet itself, we are a fully distributed team spread across the globe. We don't let geography or borders define us -- we want to work with talented and intellectually curious people of diverse backgrounds and different perspectives. This role will work with colleagues and collaborators across the globe.
Protocol Labs and its projects count investors including Sequoia, Union Square Ventures, Andreessen Horowitz, and Polychain Capital. The company has raised more than $200 million to build technologies that improve and decentralize the Internet, using content-addressing, public blockchains, and novel cryptographic proofs.
The Role
As Corporate Counsel for Protocol Labs, you'll be a trusted partner to each of Protocol Labs' departments, handling issues that are critical to the company's continued success. This is a great opportunity for someone to take on considerable responsibility, grow as a lawyer, and gain experience in all aspects of working as in-house counsel for a cutting-edge tech company.
Your day-to-day work will include:
Considerable responsibility as the front-line contact for the business on a day-to-day basis for legal issues and requests
Working on transactions, including serving as an advisor and coach to business and software units, while drafting and negotiating our agreements for service providers, vendors, partners, licensees, users, etc.
Implementing and maintaining our contract management systems.
Creating plain-language form agreements for transactions and educating/empowering relevant stakeholders on using these forms
Supporting the recruiting team's negotiations and answering relevant legal questions
Addressing employment matters, including  implementing policies and guiding compliance
Developing and implementing frameworks for complex issues like cryptocurrency compensation and international operations
You may be a fit for this role if you have…
J.D. from an accredited U.S. law school
Experience at a top corporate law firm
Proven track record of learning and adapting quickly, thinking rigorously, and working proactively and independently
Desire to create robust, responsive legal processes that balance the need to protect a company with the necessity of moving quickly in a startup
Keen attention to detail and passion for getting things right
Ability to communicate and empathize with business, engineering, and legal colleagues alike
Excellent writing skills
Bonus Points…
You're interested in and and comfortable with technology
You have in-house experience
You have one year of experience (or many more) drafting and negotiating contracts or working on litigation
What's it like to work at Protocol Labs?
Protocol Labs mission is to improve humanity's most important technology, the Internet. We build protocols, systems, and tools to improve how it works. Today, we are focused on how we store, locate, and move information. Our projects include IPFS, Filecoin, libp2p, and more.
As a distributed team, we hire anywhere in the world, and at various levels of experience (entry, senior, staff). We look for people with unique perspectives and diverse backgrounds.
We have a great benefits package, including parental leave, contributions to your retirement, competitive pay, and unlimited time off. For U.S.-based employees, we also provide platinum-level health, dental, and vision coverage for you and your family.
Similar Blockchain jobs:
8w
8w
8w
8w
8w