Crypto Marketing Manager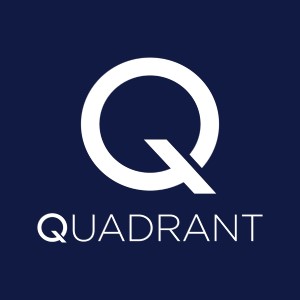 Quadrant Protocol is the blockchain that powers the Quadrant.io platform. In 2018 we held an ICO, released the first iteration of the platform and are now possessed to release 4 major products during 2nd half of 2020. We are looking for an experienced marketer who is familiar with the ecosystem and can handle the A to Z of marketing. If you are proactive, love blockchain and the crypto space and come with execution experience, come join our team.
Job Description
The Responsibilities:
Strategize, create, and execute our crypto marketing strategies.
Do the A to Z of marketing efforts, including creating the content from scratch.
Brainstorm new and innovative growth strategies.
Support and take charge of social media accounts, crafting social content that people interact with, spark online conversations and increase likes and followers.
Creation of marketing collaterals and campaign materials/assets.
Developing story angles and content, and publishing relevant content including articles, infographics and video content across various channels.
Assist in the management of website, newsletters and all other company materials.
Maintains professional and technical knowledge by attending educational workshops; reviewing professional publications; establishing personal networks; participating in professional societies.
Keep the community engaged with meaningful and well timed content
Digital Marketer Skills and Qualifications:
Crypto Digital Marketing
Social Media Management
Strong writing and editing skills
Content Creation
Content Management
Search Engine Optimisation
Search Engine Marketing
Understanding the Customer
Self-Starter
Desired Skills and Experience:
Experience in crypto marketing. In-depth knowledge of various social media platforms, best practices and website analytics.
Ability to write professional content without assistance
Ability to execute and analyse marketing campaigns.
Extremely pro-active. Don't need to be told what to do, rather you ensure people are getting what they promised done.
Passion for data, blockchain and crypto
Strong verbal (presentation) and written communication skills.
Up to date on the latest trends and technologies in crypto marketing.
Similar Blockchain jobs:
3w
7w
6w
7w
7w