Data Developer - Hive/Hadoop/Spark (Fintech)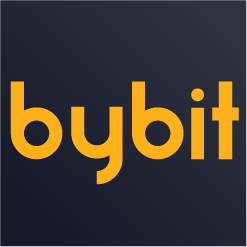 BYBIT is one of the fastest growing global cryptocurrency and blockchain-focused professional investment companies based in Singapore, China, and other offices in several key markets including Asia, Europe and the United States.
Since our founding, Bybit has made a name for itself. Our user traffic has grown to 300,000 and counting in 117 countries, with more to be added in the next few years. Our trading volume has also grown by nearly 100-fold in 2019 with new product features constantly evolving to meet the growing needs of our client base.
Our Products and Services- We offer a diversified array of cryptocurrency products like Bitcoin, Ethereum, EOS, and Ripple on our exchange platform for global traders to trade on. We have also recently added US Dollar Tether to our globally diversified product offerings which offer added opportunities for traders to capitalise on the growing interest in cryptocurrencies.
Bybit's founding team is made of professionals from the Forex industry, investment banking, and early blockchain adopters. Our technological development team includes experts from Morgan Stanley, Tencent, Ping'an Bank and Nuoya Fortune.
Job Description
Responsibilities:
Responsible for the code writing of the core module of the system
Develop POC and build data pipeline architecture using of the overall technical framework of the software
Work closely with teams ensure timely delivery of assignments
Requirements:
Degree or above in Computer Science, Computer Engineering, Math or a related field with strong foundations in algorithms and data structure.
Experience in building and optimizing data pipelines with using Big Data technologies (Hadoop, Spark, Flink)
Strong application development skills in Java, Python, WebServices, Golang
Prior experience in relational SQL, NoSQL databases etc
Candidate with experience in manipulating, processing and extracting value from big datasets is preferred
Team player with good communication and problem solving skills
Fluent in Mandarin communication in order to liaise and handle queries from Mandarin speaking counterparts in regards with the development and design of data pipeline architecture.
Benefits
Up to 20 days Annual Leave
Festive Gifts
Flexible Working Hours
Overtime Meal and Transport Benefits
Employee Growth Funding
Group Insurance
Regular Employee Bonding Events
Attractive Annual Variable Bonus AND Quarterly Performance Incentives
Culture
We foster our core values through active listening, caring, and supporting continuous improvement for all our staff members.
Experience the energetic working environment with multicultural staff members with varied skills and experiences.
View all blockchain jobs at Bybit
Similar Blockchain jobs:
7w
6w
6w
4w
2w