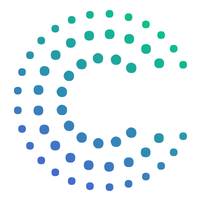 July 20, 2020
CoinSmart is a crypto exchange in Toronto, Canada. CoinSmart is on a mission to make cryptocurrency accessible to everyone. Breaking down the barriers of complex and confusing crypto transactions, CoinSmart offers simple solutions, learning tools for all levels, and 24/7 client support. The future is decentralized. There is no better place to learn about the world of cryptocurrency trading and blockchain technology than CoinSmart.
Job Description
If you can produce great content quickly, if you live, eat, breathe crypto and if trading fascinates you, we'd love to chat to you.
We're a hard working team of engineers, marketers, designers, finance and operations professionals with diverse backgrounds and industry experience. We have an open door policy and pride ourselves on collaborative communication. At CoinSmart, we work hard and run fast but always ensure we're having fun along the way.
We are looking for an energetic self-starter with a passion for everything Crypto. He or she must be results-driven, ambitious and prepared to join a company led by three well-seasoned founders who have a wealth of experience and continue to disrupt the Fintech industry.
This is an opportunity for someone who is more than just an awesome writer and marketer, but someone who wants the opportunity to be part of something bigger and put some entrepreneurial spirit into their work.
Our environment is vibrant and collaborative – one where we foster personal and professional growth of all team members.
If you meet the following criteria, we'd love to connect with you:
The community and content manager, as part of a larger marketing team, is responsible for producing and publishing regular content for our blog, social media channels, community discussion sites, announcements, press releases, FAQs, video scripts, ad copy and other marketing materials.
Key Responsibilities
Assist with driving user acquisition through inbound marketing tactics
Continuously produce and timely publish original blog content
Post regularly on all major social media platforms - Linkedin, Twitter, Facebook, Youtube & Instagram
Write compelling Ad copy for targeted ads
Daily community management and content posting on Reddit, especially the crypto and investment centric subreddits
Employ social listening and address major pain points of disgruntled users of other crypto exchanges
Be active on Quora, answering questions related to crypto and blockchain technology
Write all long form content with SEO in mind
Reach out to content publishers, affiliates, crypto influencers and Youtube Channels to collaborate with us or join our affiliate program
Create weekly roundups of noteworthy global crypto headlines including Bitcoin price movements, the regulatory landscape, crypto market sentiment and the overall blockchain space.
Key Requirements
Familiarity with cryptocurrency, blockchain and trading platforms a MUST.
Must be based on North America.
3 years of experience writing content for blogs, social media channels, newsletters and discussion sites like Reddit & Quora
Ability to deliver on a time-sensitive basis
Quota driven
Knowledge of SEO and inbound marketing fundamentals is key
Have a keen eye for visuals and the ability to either produce designs yourself or get them created by third party service providers
Incredibly organized and can juggle multiple priorities/deadlines with ease
Strong analytical and problem solving skills
Extreme attention to detail
Skillful at managing multiple projects at one time
A high standard of verbal and written English
Effective collaborator yet excels working independently
Highly flexible and adaptable to constantly changing business objectives
Strong desire for continuous learning and self-development
Sense of humour and ability to have FUN!
Similar Blockchain jobs:
7w
5w
4w