👍 Featured Job Opportunity
Digital Marketing and Acquisition Specialist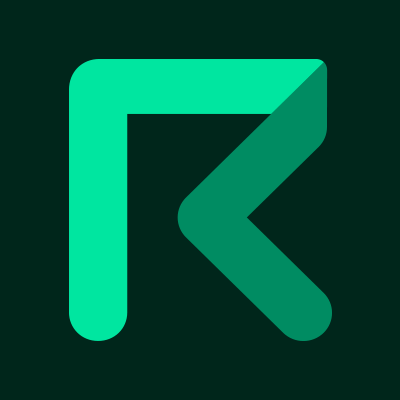 At Request, our mission is to interconnect isolated financial systems to create more efficient and inclusive economies. We are accomplishing this by building a completely decentralized and open network for transaction requests.
WE BUILD THE FUTURE OF INVOICING AND BUSINESS
Our core technology is an open-source protocol. It allows records of transactions to be easily stored and accessed. This shared network gives financial systems a shared language to communicate.
On top of this, we are building Request Invoicing, the biggest crypto-friendly invoicing application. Request users benefit from our unique payment detection solution: the reconciliation of invoices payments is 100% automated. CFOs, accountants and auditors have the clearest financial view they could imagine.
Our upcoming priorities may include: integration of more blockchains and currencies, improvement of the payers' UX with different kinds of wallets (for example: multisig wallets), decentralized escrow system embedded within the smart invoice, fiat on-ramps & off-ramps, mobile app etc.
Job Description
THE ROLE
We are looking for a Digital Marketing & Acquisition Specialist, with solid experience in digital marketing of tech startups, users community interactions and user acquisition.
YOUR RESPONSIBILITIES
Perform digital acquisition and target in priority freelancers
Create content, including blog posts, pictures and videos, to support the evolutions of our products, keep users and potential customers aware
Assist the Product Manager in defining the product branding and visual identity
Coordinate the team so they write content reflecting our expertise and product strategy
Be the tone of voice guardian
Be our community point of contact
Other responsibilities may include: organize internal events and/or lead marketing benchmark

This role could lead into becoming the CMO of Request
QUALIFICATIONS
Experience within the invoicing industry, good knowledge of its acquisition channels
Experience in a startup environment
Knowledge of marketing trends and digital marketing techniques
Basic knowledge of the Blockchain industry, you keep yourself updated regularly (books, blogs, social media)
Ability to communicate complex ideas, simply
Strong writing and oral communication skills
Well-organized with an attention for details
This role is autonomous, we count on you take ownership for the digital communication strategy and execution
You know how to use Zapier to automate your work, scraping public data does not scare you and you are used to find "out of the box" solutions to interesting challenges
You are a native english speaker
Bonus - this makes you stand out
Knowledge about blockchain projects, the codes of our industry and technological concepts
WHY WORK WITH REQUEST ?
Being on the frontier of this new and exciting technology, you will be given the chance to lead the way forward!
You will have the opportunity to work in a highly ambitious team that wants to have a lasting impact on the way we experience finance tomorrow
Work in an informal and friendly environment that is very open to new initiatives and ideas
The team is inclusive, with inspirational and international colleagues that like to participate in team events
Unlimited vacation days with a mandatory minimum of 20/year.
We all work remotely (even without pandemic) but we love to meet as frequently as possible, with at least 3 company-wide reunions per year where possible.
Similar Blockchain jobs:
1d
5w
7w
7w
7w