Enablement Startup Operator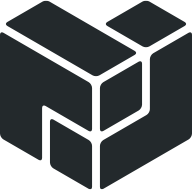 Protocol Labs is a research, development, and deployment institution for improving Internet technology. Protocol Labs leads groundbreaking internet projects, such as IPFS, the decentralized web protocol; Filecoin, a cryptocurrency incentivized storage network; and libp2p, a modular network stack for peer-to-peer apps and systems. Protocol Labs works openly, and is focused on the creation of value at a massive scale.
Job Description
Startup operations is a newly created function within Protocol Labs' Enablement group, created to improve internal operations and accelerate lab-wide progress through better decision making, focus, productivity, and communication.
As an Enablement Startup Operator, you'll have an outsized impact on the entire organization by working on key initiatives across multiple areas, including analytics, internal communications, systems, and special projects. In this role, you will work closely with Protocol Labs' leadership to structure and solve complex problems, then drive solutions forward across the organization.
Startup Operations at Protocol Labs:
This isn't an ordinary Operations position. We are a distributed organization of over 120 collaborators (worldwide), split across 15 countries and with no regular offices -- so we have some unique needs. Our team is responsible for improving the effectiveness of the entire organization, and you'll do this by identifying key opportunities for improvement, benchmarking best practices, then implementing new analytics, processes, and systems. This is a high impact role best suited for those who enjoy learning quickly and solving unique problems.
In Startup Operations at Protocol Labs, you will…
Partner cross-functionally to identify opportunities to improve organizational effectiveness across analytics, internal communications, systems and more.
Conduct external research and use first principles thinking to create solutions for high value, high context problems as needed by Protocol Labs (e.g., internal process, org effectiveness, operations, decision support).
Build, manage, and support processes critical to org health and efficiency, including metrics/KPIs, internal communications, planning, and decision making.
Partner with data engineering and tech operations to implement dashboards, reporting, systems, and tooling to enhance Protocol Labs effectiveness.
Improve execution of Enablement by driving / tracking key strategic initiatives across Enablement, Projects, and Research.
You may be a fit for this role if you...
Have 6-10 years of experience in product management, business operations & strategy, or management consulting.
You get a kick out of aligning first principles thinking, research and data insights to achieve great results.
Have strong problem solving, interpersonal, and analytical skills, with proficiency in SQL.
Handle both complexity and ambiguity well.
Have deep experience coordinating work across teams with different goals, especially in a global, fully distributed organization.
Have experience running your own startup or high-growth organization, or have experience in management consulting or corporate strategy .Pride yourself in being a self-starter, thriving even without much direction.
Have a rigorous, process-driven work style backed by an ability to communicate effectively.
Have familiarity and passion for open source, and distributed computing.
Bonus Points...
Experience with open source communities/projects.
Experience with distributed/remote orgs.
What's it like to work at Protocol Labs?
Protocol Labs mission is to improve humanity's most important technology, the Internet. We build protocols, systems, and tools to improve how it works. Today, we are focused on how we store, locate, and move information. Our projects include IPFS, Filecoin, libp2p, and more.
As a distributed team, we hire anywhere in the world, and at various levels of experience (entry, senior, staff). We look for people with unique perspectives and diverse backgrounds.
We have a great benefits package, including parental leave, contributions to your retirement, competitive pay, and unlimited time off. For U.S.-based employees, we also provide platinum-level health, dental, and vision coverage for you and your family.
Similar Blockchain jobs:
2w