👍 Featured Job Opportunity
Engineering Lead, IBC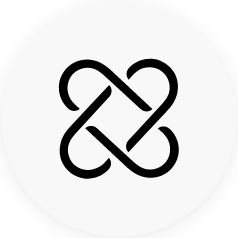 At Interchain GmbH, we are responsible for stewarding some of the most foundational infrastructure for blockchain ecosystems. Our work helps secure billions of dollars in value across a variety of major blockchain projects, including Cosmos, and we are pioneering new protocols for interoperability across the entire blockchain ecosystem. Our vision is to create a new interconnected ecosystem, a new internet of blockchains: The Interchain.
Our products include Tendermint Core, a groundbreaking, Byzantine-fault tolerant consensus protocol; the Inter Blockchain Communication protocol, a reliable, ordered, authenticated cross-ledger data transport protocol; and Gaia, the software that powers the Cosmos Hub.
All of our work is open source, and we code primarily in Go. We design protocols and architect systems, while working closely with a variety of external contributors and users from around the world. If you like working with distributed systems, databases, blockchain protocols, or cryptography, we think you might like working with us!
We value professionalism, kindness, experience and curiosity. We work hard to communicate clearly and with empathy, and our team has a knack for building stable distributed systems while also finding new ways to integrate cutting-edge technologies. We are an engineering-driven culture: All of our work is open source, and we limit our meetings so that our team can focus on building great systems.
Our team is multicultural and values diversity, and we make decisions in a collaborative and transparent way. We're a small team, growing quickly, positioned in the center of one of the largest and most promising blockchain ecosystems. We are a non-profit, and in some ways, we resemble a collective more than a traditional software startup. But we're not too crunchy: Because our software helps secure billions of dollars in value, we're able to offer salaries that are competitive in a global market, along with a variety of other benefits and perks.
Job Description
POSITION IN BRIEF
So far, our engineering team has led development and stewardship of the Tendermint Core consensus engine and the Inter-Blockchain Communication protocol (IBC). IBC is an open-source protocol for end-to-end communication between heterogeneous distributed ledgers — in many ways analogous to TCP/IP, an open-source protocol for end-to-end communication between heterogeneous machines. As IBC reaches the 1.0 release milestone and moves into production on the Cosmos Hub, we're looking for an engineering lead to spearhead the next phase of IBC development for the Cosmos ecosystem and beyond.
As IBC engineering lead, you'll be responsible for setting a development roadmap in collaboration with the research team, managing engineering efforts to implement new protocol features, extensions, and improvements, heading stewardship of the x/ibc subsection of the Cosmos SDK repository, and occasionally contributing to various parts of the Cosmos stack (such as the SDK & Gaia) as necessary to support IBC.
YOUR ACTIVITIES WILL INCLUDE
Working closely with the protocol research teams at IG and Informal Systems and community stakeholders to build consensus around a post-1.0 IBC development roadmap for the entire ecosystem
Leading sustainable open-source stewardship for the x/ibc subsection of the Cosmos SDK Github repository, creating contribution guidelines, reviewing community code submissions, answering questions, and coordinating open-source collaborators along with the internal team
Managing engineering efforts to implement new IBC features such as cross-chain validation, 1-n broadcast channels, and directed acyclic packet ordering, address potential performance bottlenecks, and improve internal software quality
Contributing directly to development in Golang, reviewing code, ensuring that standards of quality and test-case coverage are met, and cross-testing Golang implementations against IBC implementations in other languages developed by other teams
Keeping an ever-vigilant eye on security considerations, ensuring that contributions (internal or external) receive adequate review, and coordinating with ecosystem stakeholders to handle security incidents when they occur
In coordination with other Interchain GmbH team members and the development roadmap, determining resource requirements, writing job descriptions, and conducting hiring processes for engineers on the IBC team
This is a pretty open-ended job description. IBC is an open-source protocol with a wide stakeholder set and many possible future directions. Part of your role will be to help define it!
WHAT EXPERTISE WE'RE LOOKING FOR
Experience leading engineering teams, especially ones working on a cutting-edge, complex, real-world software product with security-critical safety considerations
Expertise in systems design and an appropriate taste for simplicity, both in internal abstraction structure and in choice of third-party dependencies
Top-notch communications skills, clear written prose, and a knack for working with a diverse range of contributors and users, synthesizing different perspectives, and mediating occasional disputes
Experience in open-source development, stewardship, and/or maintenance, especially for a piece of software with substantial community involvement and a diverse contributor base
A working familiarity with the Go programming language, consensus algorithms and distributed systems, TCP/IP networking, and blockchains or other distributed databases
A high degree of personal responsibility and ownership: you'll be responsible for setting deadlines and holding yourself and your team accountable to them
A home base within our working timezones, probably from UTC - 5 (New York) to UTC + 3 (Moscow), and the ability to travel to continental Europe at least occasionally (post-COVID)
Similar Blockchain jobs:
4d
3d
2w
4d
2w