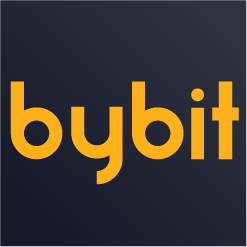 Bybit is one of the fastest growing global cryptocurrency and blockchain-focused professional investment companies registered with the BVI, with offices in Asia, Europe, and the United States.
Bybit's founding team is made of professionals from the forex industry, investment banking, and early blockchain adopters. Our technological development team includes experts from Morgan Stanley, Baidu, Alibaba, and Tencent.
Job Description
Responsibilities
Develop & maintain website performance, including desktop and mobile functions
Work closely with our Shanghai operations team to ensure smooth functioning of operations
Support and implementation of CRM systems and requesting functions from customer operation center
Development and maintenance of our chat-rooms/forums
Support other internal teams with any ad-hoc technical issues and provide relevant solutions
Requirements
At least 2 years of experience with HTML / CSS / Javascript and ES6 syntax
Experience with one of the MVVM frameworks (Vue.js / React.js) and is familiar with their technology ecosystems
Proficient in at least one back-end language (node.js, PHP, go)
Candidates with Next.js or Nuxt.js experience are highly preferred
Practical experiences in front-end performance optimization and SEO
Familiar with HTTP and understands the life cycle of a HTTP request
Ability to complete the setup of complex front-end module design and system architecture independently in a timely fashion
Possesses a deep understanding and on-the-job experience in enhancing user experience and interactive operational processes
Team player with good communication and problem solving skills
Proficient in Mandarin in order to liaise with Mandarin-speaking affiliates
Benefits
Up to 20 days Annual Leave
Festive Gift
Flexible Working Hour
Overtime Meal and Transport Benefit
Employee Growth Funding
Group Insurance
Regular Employee Bonding Event
Attractive Annual Variable Bonus AND Quarterly Performance Incentives
Culture
We foster our core values through active listening, caring, and supporting continuous improvement for all our staff members.
Experience the energetic working environment with multicultural staff members with varied skills and experiences.
Similar Blockchain jobs:
2w
5d
7w
6w
3w