Full-Stack Developer (Senior)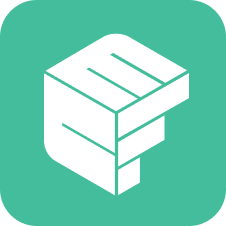 The Ethereum Community Fund (ECF) is a non-profit initiative founded by, comprised of, and operated for the community.
ECF was conceptualised at devcon3 in 2017, initiated in February 2018, officially launched by the funding members MakerDAO, Status, Web3 Foundation, Cosmos, Omisego and Golem, in March 2018 in Tokyo, under the advisor-ship of Ethereum Foundation.
ECF aims to be flexible, nimble, responsive and adaptive to the needs of the decentralisation communities.
Job Description
Full-Stack Developer (Senior)
Full-time | Remote
Project (Stealth-Mode):
We are developing a platform that allows the community to coordinate ideas, influence, funds, among other resources in the best possible way. A peer-to-peer, open and decentralized platform to help foster the next generation of the web.
Role:
We are looking for an engineer will help oversee the development and deployment of the web app, develop key features, be responsible for deliverables, and help expand the engineering team framework and talent. Having some DevOps experience is a definite plus, but not required. Initially perform more as a generalist during start-up phase.
Liaise between the team and other OSS/dApp projects.
Be involved in the design and development of an MVP onward
Curating a tech stack to build out a product.
Most Important:
We understand that not every applicant will know everything. If you believe you have what it takes and are willing to learn and grow, send us your CV our way!
3+ years in software development
1+ year experience in Blockchain, dapp or similar development is a huge plus!
Experience with JS(React, redux, Nodejs, creation/management of NPM modules.)
Skilled in some prog. languages such as Shell, Typescript, Python.
Knowledge or looking to build experience on identity, p2p and other distributed systems such as Ceramic, IPFS & DID protocols.
Desirables:
Experience working remotely
Familiar/involved with open source projects
Knowledge in domain-driven design
Personal:
Fluent in English
Problem Solver; Resourcefulness
Good written communication
Sense of humor is a plus!
Excellent multitasking and time management skills
Similar Blockchain jobs:
6d
1w
6d
1w
5d