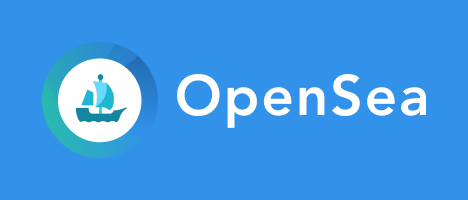 We are a team with backgrounds from Stanford, Palantir, Google, and Pinterest, funded by YCombinator, Founders Fund, Coinbase Ventures, 1Confirmation, Blockstack, and Blockchain Capital. We've built the first and largest peer-to-peer marketplace for cryptogoods, which include NFT, collectibles, gaming items, and other assets backed by a blockchain. We're excited to power the brand new open economies of the future.
Job Description
OpenSea is looking for an entrepreneurially-minded individual to lead our growth, marketing, and partnership strategy. Ideally, this individual would be a self-starter with a deep passion and excitement for decentralized technologies, combined with some experience in marketing and growing an early-stage software company.
Roles and responsibilities:
Source new partnership opportunities for the OpenSea marketplace platform, ranging from smaller indie studios to larger companies wishing to enter the digital collectible space.
Work closely to guide partners through the process of launching white-labeled digital marketplaces.
Head up our brand, content, and community strategy.
Identify, prioritize, and grow acquisition channels for our consumer product, including SEO, paid acquisition, content marketing, social, etc.
Implement creative "growth hacks" to grow OpenSea's top-level metrics.

We're looking for:
Technical knowledge and understanding of blockchain technology to guide decision-making on partnerships and channels.
Strong work ethic, hustle, communication, and writing ability.
Passion for decentralized technology.

Nice-to-haves:
Experience selling to / partnering with companies in the traditional gaming and collectible industry.

Here's what you can expect from us:
An opportunity to work on a rapidly growing consumer-facing startup in a brand new market.
A strong culture of authenticity, transparency, and encouragement for personal and intellectual growth.
Prioritization of strategic decision making and long-term value creation, amidst a noisy industry.
Eagerness to run small experiments iterate quickly, be proven wrong, and update our beliefs on new evidence.
An inside view of the evolving blockchain industry and connections to the crypto startup ecosystem.
Similar Blockchain jobs:
2d
1w
6d
5d
1w