👍 Featured Job Opportunity
Hands-on Marketing Coordinator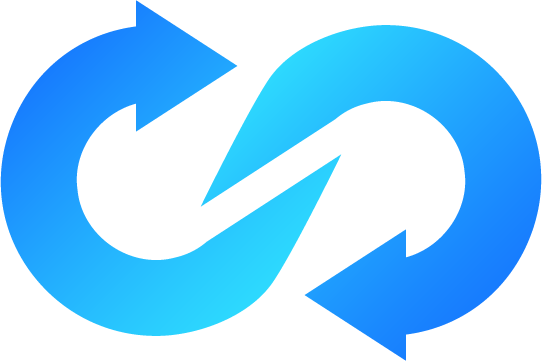 TrustSwap is building a full-service digital asset ecosystem that offers among other things: Escrow, Time-release payments, Launchpads, NFT marketplace, and Team token & Liquidity Locks solutions to speed up mainstream adoption of decentralized finance. Our purpose is to build tools and applications that ensure the security of crypto for everyday hodlers and large venture capitalists alike.
Job Description
Do you want to be the mastermind to market a Top10 Defi company (CoinGecko rank), that has 800+ million in USD secured from 440+ crypto projects?


Keep reading...


TrustSwap was conceived and built by a veteran team of developers, advisers, and experts with storied professional histories. The management team & advisors include executives of well-known firms such as Intel, CoinMarketCap, Goldman Sachs, Siemens, KPMG, Unisys, GoDaddy, and HP Burton.
Crypto and DeFi grow, the hype is all around but we pride ourselves in continuously delivering smart contracts tech and services to real-world problems. Trustswap is an entire ecosystem currently consisting of:
SmartMint - launch your own ERC20 or Avalance token for free on our secured and pre-audited smart contract platform. No coding required.
SmartSwap - a smart escrow platform that allows anyone in the world (even your crypto-savvy aunt or your multinational OTC uncle) to trade digital assets in a trustless and secure way without needing to involve any expensive middleman.
Smartlock - shows the palm to exit scammers and rug pullers and protects crypto investors by ensuring that teams will not dump their tokens before the completion of predefined milestones or pulling the full liquidity from the DEX. See it as a DeFi pre-programmed vesting schedule for startup teams.


Launchpad - lets you dress on a VC mantle and get early access to high-growth crypto projects.


Upcoming:
Swappable, our very own NFT marketplace.


SmartSubscriptions where you can send crypto in predefined intervals. Whether it is for your employee salaries or your daughters weekly allowance.


Responsibilities:
Craft strategic marketing plans.

Develop, deploy and monitor marketing and advertising campaigns. Not only for B2C but also for B2B. We are looking for someone with a hands-on attitude, a doer.

Set up tracking systems to track the performance of marketing campaigns.

Research and analyze the competitive landscape, market trends, and customer behavior and act accordingly.

Increase brand recognition on international scale.

Coordinate requirements with the graphics department for banners, infographics, graphics, illustrations.

Our ideal candidate is equipped with:
Solid understanding of marketing techniques in the crypto space

Strong analytical skills to analyze metrics and create reports

Meticulous attentiveness to details

In-depth knowledge of various marketing platforms, channels, and best practices, including social, digital, and email marketing

At least 2 years of experience in the crypto marketing industry

Ability to

independently move projects forward, prioritize tasks, and meet deadlines.
In a seashell, you know your Cex from your Dex. You have a solid understanding of marketing cryptocurrency projects. Your hair doesn't go haywire when configuring the Google Analytics dashboard. You are able to "break it down Barney style" and be able to jump from complex tasks, to explain Audio NFTs to your crypto-noob neighbor that plays drums in a band. If anything, your special power keywords are hands-on, proactive, independent, and result-driven.
What we offer
Friendly and fun-loving colleagues from all over the world. Your teammates range from horse-lovers to short stories publishers to

Geothermal heating

experts when they are not busy taking on big DeFi projects. You will work in a team of five crypto buffs. (two graphical designers, two copywriters/content strategists, another Marketing coordinator).

Flat organizational culture. Everyone talks to everyone else and our CEO is just a Slack message away

Contractor Payment in crypto

Flexible working time. Pick your time and place, as long as you continuously deliver and perform

Outsized ROI of your time and commitment. We have made our first acquisition just five months after we launched. We challenge you to think of any other company that bought their main competitor just five months after launch. That's how big and exciting DeFi is.
Sounds like something you would excel at, while also having fun doing so?
Submit your resume with accompanying motivation and salary indication.
Similar Blockchain jobs:
2d
1w
6d
5d
1w