👍 Featured Job Opportunity
Head of marketing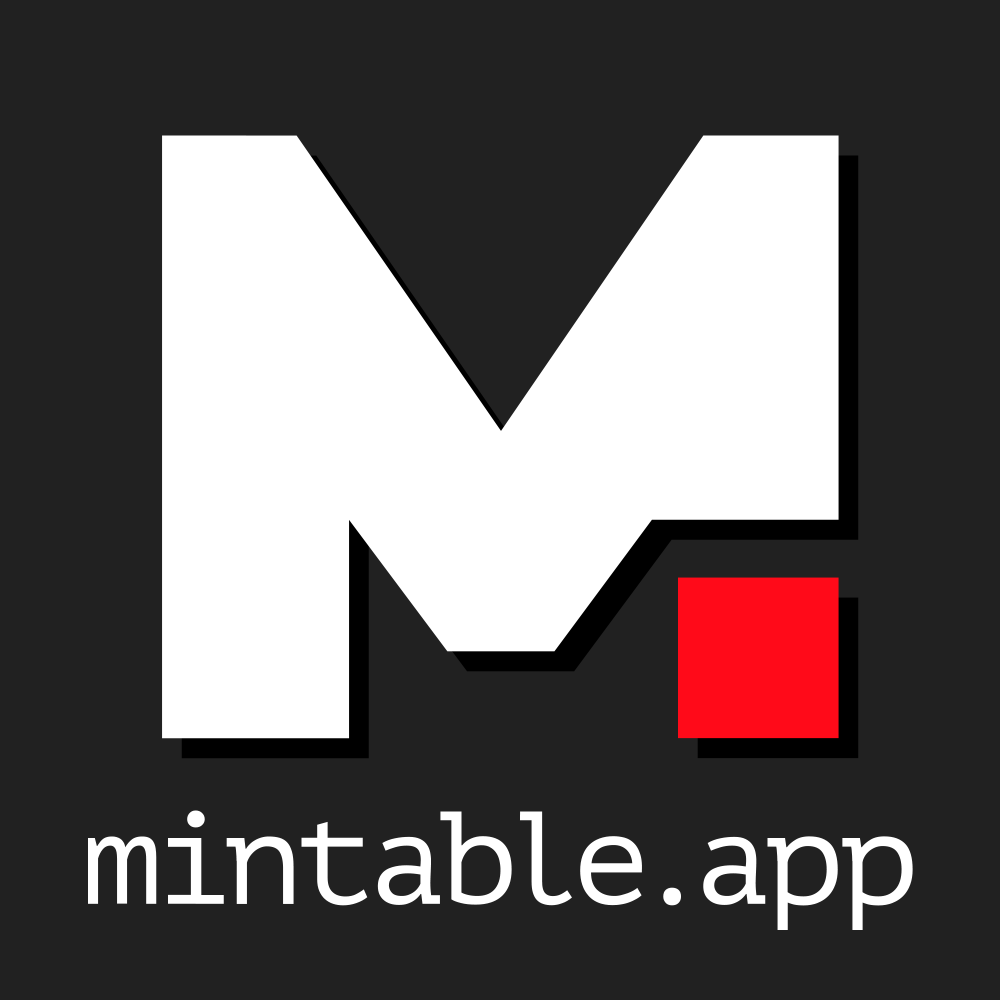 Description:
Mintable is a next gen NFT platform and marketplace. We provide a series of traditional marketplace components to the NFT ecosystem.
We have been in the NFT space since 2018 and are looking for highly skilled individuals who are knowledgeable and love NFTs.
We are looking for developers/programmers/engineers to join our growing engineering team!
Our Mission
We make NFTs accessible to everyone globally. Through a common and familiar marketplace experience and highly advanced technology we plan on bringing the phrase "NFT" to become a household phrase.
Our Culture
Mintable is led by technical founders, an experienced board and a bunch of passionate NFT lovers. We believe we have the perfect blend of technical brilliance, business savvy and hardworking fun. To a fellow engineer, this means you are given projects that are technically sound, have huge impact on consumers. You will be treasured for your work and you will be left alone so you can get some good work done!
Job Description
This Position
We are looking for an experienced marketing expert to lead the brand and marketing focus for our company.
Responsibilities:
Craft strategies for the Marketing team, including Digital, Advertising, Communications and Creative.
Prepare and manage monthly, quarterly and annual budgets for the Marketing department.
Ensure our brand message is strong and consistent across all channels and marketing efforts (like digital content, email campaigns, web pages and promotional material).
Set, monitor and report on team goals.
Manage go-to-market for new features and products. This includes product launch in partnership with various cross-functional teams and driving product adoption among customers.
Translate our marketing strategy into a digital marketing roadmap, which you will own.
Lead and optimize our CRM initiatives.
Identify new audience segments within our existing user base to target as well as focusing on emerging market trends and opportunity sizing.
Work on offsite marketing channels like SEO, SEM, and email with product teams to grow acquisition and improve retention.
Market research and data analysis to drive strategic decision making to develop deep customer and market insights to define and drive experiments that optimize resources to achieve the highest impact.
Enhance awareness in the market and effectively deliver on the marketing and business KPIs.
Keep up with trends, lead performance marketing and social media teams to execute on online and offline marketing campaigns, including social media campaigns, content marketing, paid ads, and use metrics-driven measurements to deliver the best outcome, optimize for ROI and budget in each marketing channel.
Track, measure and analyze all initiatives to report on paid marketing ROI.
Requirements:
At least 5 years of marketing experience using broad marketing mix, management consulting experience or customer/financial focused product experience.
Ability to thrive in a fast-paced, dynamic startup environment, goal and performance-driven.
Has driven consumer growth and engagement in large consumer internet companies in a product or marketing function.
Has a strong functional leadership track record.
Process-oriented thinking with strong problem-solving skills and a creative mind that loves to solve challenges.
Self-motivated to prioritize and manage workload and meet critical project deadlines.
Technical skills in Product Marketing, Marketing Strategy, Product Strategy, Customer Lifecycle marketing, Research, Customer Insights, Analytics.
Familiar with blockchain and NFTs
Job Type: Full-time
Salary: To be discussed
Location:
Singapore or Remote (timezones must at least be close to singapore)
Similar Blockchain jobs:
1w
1w
3w
5w
7w