👍 Featured Job Opportunity
INSTITUE FOR THE FUTURE SALES EXECUTIVE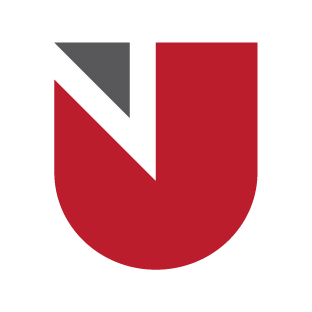 The University of Nicosia (UNIC) is the largest university in Cyprus and the largest in Southern Europe that teaches primarily in English, with more than 12,000 students from over 70 countries, a diverse community of faculty and staff, and an expanding worldwide network. UNIC is driving educational innovation in the wider region, with activities like our dynamic global initiative in blockchain technology and centres of excellence in medicine and online/distance learning. 2020 QS World University Rankings has recognised UNIC for two years running in the Emerging Europe and Central Asia (EECA) Region, with the University ranking at number 106 and 91 among 1,800 tertiary institutions across 24 countries. UNIC has been named among the top 801-1000 universities in the world, according to the latest edition of the Times Higher Education (THE) World University Rankings 2021.
The Institute For the Future (IFF) is a cross-disciplinary research institute at UNIC, pursuing world-class research and education at the intersection of exponential technologies, including blockchain, artificial intelligence and augmented/virtual reality. IFF hosts more than 40 faculty, researchers and support staff from UNIC and partner institutions and, among other activities, runs the world's first full academic program in blockchain education since 2014 (MSc in Digital Currency, https://digitalcurrency.unic.ac.cy), hosts a large number of research projects funded by the European Commission and industry, and organizes Europe's premier annual business blockchain and crypto-currency conference (Decentralized, https://www.decentralized.com). The IFF is an equal opportunity employer and all employment is decided on the basis of qualifications and business need.
Job Description
Job Description
The Institute for the Future (IFF) at the University of Nicosia is looking for an experienced, results-driven and proactive Sales Executive to seek out and engage customer prospects for all current and future IFF products (e.g. Professional Training Programs on Blockchain (https://www.unic.ac.cy/blockchain/professional-certificate-courses/) Decentralized Conference (https://www.decentralized.com)).
Reporting to the IFF Director for Development, the Sales Executive will implement a strategic B2B and B2C sales plan for all IFF products in order to boost top-line revenue growth, customer acquisition and profitability.
There is a possibility for remote work, although preference will be given to qualified candidates who live in or are willing to relocate to Nicosia.
Competitive salary and relocation allowance are offered, depending on qualifications. The position offers a pathway to permanent employment at the University.
The position is open immediately and candidates will be evaluated on a first-come-first-served basis.
Responsibilities
Presents, promotes and sells all IFF products to existing and prospective customers both B2B and B2C
Researches, promotes and closes sponsorships for Decentralized conference
Establishes, develops and maintains positive business and customer relationships both B2C and B2B
Reaches out to corporate customer leads through cold calling
Achieves agreed upon sales targets and outcomes within schedule
Coordinates sales effort with team members and reports to the Sales Director
Keeps abreast of best practices and promotional trends
Academic and Professional Qualifications
BSc or BA degree or equivalent qualification
3+ years of experience in B2B & B2C sales
Excellent knowledge of MS Office
Familiarity with CRM practices/software (Salesforce knowledge is a plus)
Excellent selling, communication and negotiation skills
Prioritizing, time management and organizational skills
Phone based sales experience is considered a plus
Knowledge regarding blockchain or cryptocurrencies will be a major advantage
Excellent knowledge of the English language
Personal Characteristics
Communication skills, both verbal and written
Ability to multi-task and prioritize in a fast-paced and dynamic work environment
Proactivity and go-getter
Self-motivated
Team player
Highly organized with attention to details and deadlines and ability to effectively handle multiple priorities concurrently
Informal and confidential inquiries about this position can be made to Matteo Sassone (sassone.m@unic.ac.cy).
For a formal application, please submit your CV accompanied by a cover letter through our online recruitment system http://vacancies.unic.ac.cy/.
Only shortlisted candidates will be notified.
All applications will be treated in confidence