JS Waku & Wallet Integrations Lead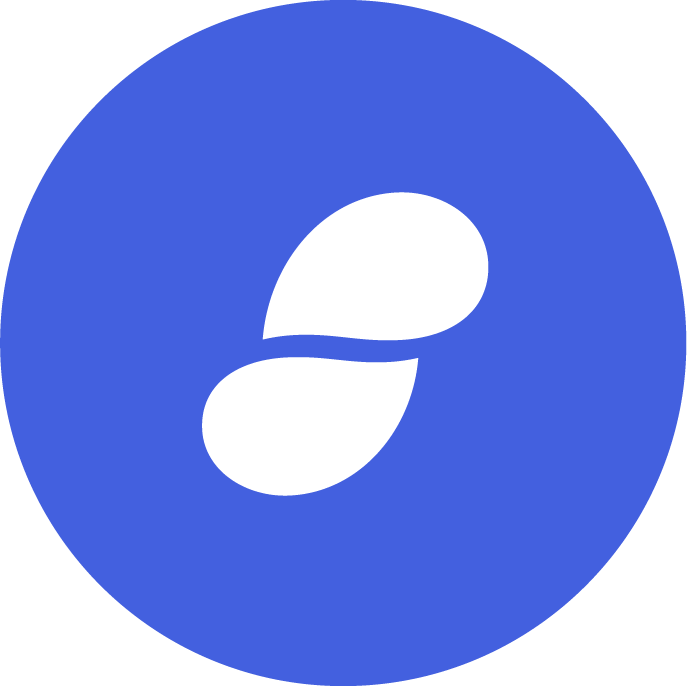 October 29, 2020
About Status
Status is the gateway to the decentralized web. We're building the tools and infrastructure for the advancement of a secure, private, and open web3. With the high level goals of preserving the right to privacy, mitigating the risk of censorship, and promoting economic trade in a transparent, open manner, Status is building a community where anyone is welcome to join and contribute.
As an organization, Status seeks to push the web3 ecosystem forward through research, creation of developer tools, and support of the open source community. Our core products include an open source, Ethereum-based app that gives users the power to chat, make payments and browse the decentralized web, as well as foundational infrastructure for the whole Ethereum ecosystem including the Nimbus ETH 1.0 and 2.0 clients, the Keycard hardware wallet, and the Waku messaging protocol which is a continuation of Whisper.
Who are we?
We're a remote team made up of ~60 core contributors and a growing number of community members scattered around the globe. We care deeply about open source software, and our organizational structure has minimal hierarchy and no fixed work hours. We believe in working with a high degree of autonomy while supporting the organization's priorities.
Job Description
The project & role
We are looking for candidates who are passionate about DevEx (developer experience), Web3 and who would relish the opportunity to lead the push to integrate decentralized M2M messaging into both our mobile and desktop products and 3rd party wallets.
There is a new team taking birth within Vac Research, a team that will focus on building adoption of Waku M2M (machine to machine) messaging with DApps and wallets. In the original vision Ethereum is seen as a triad of three components: a blockchain, a decentralized storage layer and a messaging layer. Our goal is to create a fully decentralized messaging layer that can be directly used by DApps alongside the Ethereum blockchain, building on top of Whisper's legacy.
At its simplest, to enable DApps to utilize Waku in a completely decentralized fashion, we need to create an API that client side DApp code can use to communicate over Waku via the integration of this API into wallets.
This team's charter is to define and create the interfaces, libraries, tools, documentation and examples needed to enable the creation of DApps that utilize Waku M2M messaging, and drive the adoption of this functionality with DApp authors and wallets. Building on top of the work of the existing Waku Infrastructure team, this team will undertake a mix of development tasks (create the interfaces, components and tools to facilitate the creation of Waku M2M enabled Wallets and DApps) and developer relations outreach activity (to promote and support Waku M2M messaging with DApp authors and 3rd party wallets).
Responsibilities:
Defining an API to expose Waku M2M functionality to DApps, with particular focus on key management
Work with the Waku infrastructure and Status app teams to build support for this API into Status Mobile and Status Desktop products
Work with other 3rd party wallet vendors to identify and then build the components needed to make integration of Waku M2M functionality into their wallets as easy as possible
Support 3rd party wallet vendor with Waku M2M functionality integration and maintenance
Assist as needed with the creation functionality that leverages Waku M2M e.g. https://discuss.status.im/t/generalize-session-management-by-porting-walletconnect-to-waku/1860
Drive and maintain the JS implementation of Waku.
Support evangelizing Waku M2M functionality to the Ethereum developer community
You ideally will have:
Don't worry if you don't meet all of these criteria, we'd still love to hear from you anyway if you think you'd be a great fit for this role!
Systems programming experience
Experience with writing JS libraries that other people rely on
Interest in Cryptography and understanding of cryptographic principles
Understanding of key structure and basics of p2p
Not afraid of static languages
In practical terms, running Nim and Nim-Waku and making small modification/debugging API
Experienced open source author, ideally the owner of an open source library or component that other folks rely on
Communication skills (written and conversational)
Bonus points if:
Understanding and experience with libp2p and libp2p-js
Knowledge and experience with Nim
Good understanding of Ethereum, Smart Contracts and Web3 tooling
Prior experience in a Developer Relationship role or coordination of Open Source communities
Have worked remote
Experience working for an open source organization
Compensation:
Status compensates people with above average salaries in fiat or crypto, plus a grant of Status Network Tokens vesting over a three-year period. More info on SNT here here: https://status.im/snt-utility/
Hiring process
The hiring process for this role will be:
Introductory conversation - People Ops team
Vision alignment Interview - John, the Waku M2M applications team lead
Deep dive into JS/contracts/web tooling - Iuri
Technical interview - Oskar, the overall Vac lead
Culture alignment Interview - Carl, Co-Founder
The steps may change along the way if we see it makes sense to adapt the interview stages, so please consider the above as a guideline. We're looking for the new DApp and DevEx lead to join the Waku M2M applications team as soon as possible, and we're hoping to close the hiring process ideally by the end of October.
Get to know us:
Similar Blockchain jobs:
3w