👍 Featured Job Opportunity
Lead Blockchain Architect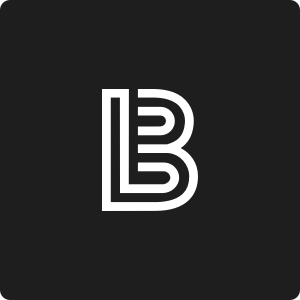 Our mission is to create the market and financial infrastructure for securities lending in crypto capital markets, enabling and encouraging the borrowing and lending of crypto assets. In conventional markets this is a multi billion dollar business which has no equivalent today in the blockchain economy.
Lendingblock was founded in 2017 by a team of financial markets practitioners and entrepreneurs who recognised that the growth in the size of crypto assets was not matched by the maturity of financial infrastructure that would allow the market to reach its full potential as an asset class. In particular, the lack of an institutional platform for borrowing and lending means the ability for borrowers to execute trading strategies, hedge, or access working capital is severely limited, and for lenders there is no safe way to earn incremental interest income on long term static investments. Lendingblock is filling this a significant gap by adapting traditional securities lending capabilities to the dynamic, distributed cryptographic asset environment.
At Lendingblock, we recognise that the willingness to step up and create something new can yield not only financial reward, but a sense of excitement and satisfaction that is difficult to find in more established industries. We try to promote a culture that is in keeping with this ethos. We're united by belief in what we're doing, teamwork, the value of innovation, and the boldness to have a go and develop something new and great.
Benefits:
Salary depending on experience Performance bonus in Lendingblock tokens Flexible working & unlimited holidays Pension scheme Office drinks & catered lunch once a week Latest MacBook pro & monitor
Job Description
We are looking for an experienced blockchain architect to help us build a secure and scalable platform for cross blockchain borrowing and lending.
You will part of a team of talented engineers building and implementing applications in the blockchain/distributed ledger space, including unspent transaction outputs systems like Bitcoin, account systems like Ethereum, various distributed ledgers, virtual machines and consensus protocols. You will be able to leverage existing and upcoming implementations base on decentralisation, scalability, security and/or other trade-offs to build enterprise grade software.
Responsibilities:
Work closely with the CTO in defining blockchain systems architecture and best practices Interact with backend engineers during implementation and testing Apply blockchain security technologies and cryptography knowledge Leverage experience and knowledge of Open source blockchain platforms Document best practices and act as a knowledgeable resource for our community Identify and document gaps in existing products and solution designs and discuss enhancement recommendations with product management
Requirements:
Experience in building/implementing applications in the blockchain/distributed ledger space Strong security background Strong cryptography background Production experience running UTXO-based blockchain (ex: Bitcoin) and smart contract blockchains (ex: Ethereum) Knowledge of Hyperledger based implementations Smart Contract design and implementation (Solidity, etc...) Comfortable preparing technical diagram and presentations Distributed computing
Desirable
Coding experience in any of Python, Node, Go, Rust Knowledge of order book and order matching algorithms Knowledge of trade lifecycle Up-to-date on recent cross-blockchains developments
View all blockchain jobs at Lendingblock
Similar Blockchain jobs:
2w
2w
3w
3w
1w