👍 Featured Job Opportunity
Lead Engineer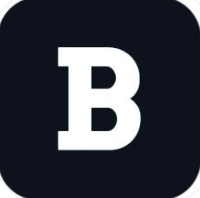 November 23, 2020
Biconomy is a developer platform that empowers blockchain developers to enable a simplified transaction and onboarding experience for their Web3 project.
The plug-n-play solution allows Web 3 interactions to be smooth and seamless between DApps and end-users by removing blockchain complexities. We do this by providing a non-custodial, and gas efficient relayer infrastructure network that enables meta transactions at scale.
Job Description
Role
Biconomy is looking for a Lead Blockchain Developer who is ambitious, and passionate about building next generation infrastructure that will drive mass adoption. At Biconomy, you will:
Lead and own product build out. Strong technical leadership is required as well as being a team player contributing broadly on technical and support discussions
Create, and assist multiple smart contract developments
Explore and apply core concepts of Ethereum and solidity to improve all aspects of the transaction journey and lifecycle
Debug live transactions relayed by Biconomy and handle production level issues whenever needed
As a Lead Blockchain Engineer at Biconomy, we need:
Integrity. This is one of our most important values for any role at Biconomy
Experience in developing, designing and/or architecting on Ethereum i.e. Creating a DApp, Smart Contracts and ERC20 tokens along with deep understanding of EVM
Experience with Blockchain architecture design patterns and supporting infrastructure
Experience delivering end-to-end solutions (Life Cycle for infrastructure including SDLC)
Experience in integration of blockchain technology with Backend server & APIs using Node Js
Strong proficiency in Solidity and Node JS.
Basic understanding of cryptography and cryptographic protocols
Proven track record of building quality products
Nice to haves:
Experience in building and maintaining nodes
Experience developing crypto wallets and crypto exchanges
Experience in development on non-EVM based blockchains
You will be directly reporting to the CTO.
Experience: 2+ years
Skills
EVM Basics
Solidity
Cryptography
Mempool Understanding
NodeJs
Behaviours we'd love to see!
Integrity
Self starter and motivated individual
Ability to empower others
Crypto and defi native
Curious and inquisitive
What we Offer
Collaborative and feedback-driven culture
Opportunity to grow. The sky is the limit if you're hungry to succeed.
Competitive compensation package
Compensation
Salary: Competitive rates
Equity and token options available.
Similar Blockchain jobs:
6h
2d
3w
4w
7w