People Operations Generalist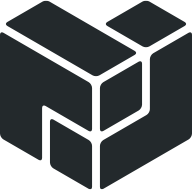 Protocol Labs is a research, development, and deployment institution for improving Internet technology. Protocol Labs leads groundbreaking internet projects, such as IPFS, the decentralized web protocol; Filecoin, a cryptocurrency incentivized storage network; and libp2p, a modular network stack for peer-to-peer apps and systems. Protocol Labs works openly, and is focused on the creation of value at a massive scale.
Job Description
Protocol Labs is seeking a mission-oriented, tenacious and highly creative People Operations Generalist.
What You'll Do:
Oversee and administer our global benefits programs 
Manage open enrollment
Assist in semi-annual performance review cycles
Advise and provide coaching to managers on employee relations, systems implementation, compensation, performance management, People Ops policies and other related topics
Identify and recommend continuous improvements to People Ops programs and processes to drive efficiencies and enhance the employee experience
Assist in development and implementation of People Ops policies
Help administer company wide engagement surveys
Gather and analyze data with useful People Ops metrics, like time to hire and employee turnover rates
Ensure compliance with labor regulations
Promote People Ops programs to create an efficient and conflict-free workplace
Requirements:
BA/BS degree
5+ years of People Operations/HR experience. Preferably in the tech industry
3+ years of experience with coaching at the manager level, including in-depth performance management
Analytical and data management skills, with the ability to translate data into action plans
Strong Excel skills and familiarity with Google office suite
Excellent communication and consultative skills; the ability to translate data for different audiences
Thrive in a collaborative team environment, and possess the ability to build and maintain successful relationships with all levels of the organization, achieve credibility, and have the ability to influence outcomes
Excellent attention to detail and accuracy with your own work and reviewing the work of others
In-depth understanding of local, state, and federal requirements across multiples states and countries
Demonstrated discretion and sound judgment handling sensitive and confidential data
Demonstrated project management skills and ability to drive programs and execute on projects independently and resourcefully
Bonus Points If You:
Have experience supporting remote and distributed teams
What's it like to work at Protocol Labs?
Protocol Labs mission is to improve humanity's most important technology, the Internet. We build protocols, systems, and tools to improve how it works. Today, we are focused on how we store, locate, and move information. Our projects include IPFS, Filecoin, libp2p, and more.
As a distributed team, we hire anywhere in the world, and at various levels of experience (entry, senior, staff). We look for people with unique perspectives and diverse backgrounds.
We have a great benefits package, including parental leave, contributions to your retirement, competitive pay, and unlimited time off. For U.S.-based employees, we also provide platinum-level health, dental, and vision coverage for you and your family.
Similar Blockchain jobs:
2w
2w
2w