👍 Featured Job Opportunity
Product Manager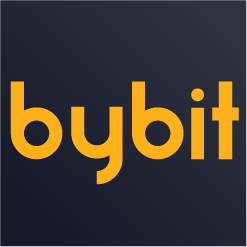 Bybit is one of the fastest growing global cryptocurrency and blockchain-focused professional investment companies registered with the BVI, with offices in Asia, Europe, and the United States.
Bybit's founding team is made of professionals from the forex industry, investment banking, and early blockchain adopters. Our technological development team includes experts from Morgan Stanley, Baidu, Alibaba, and Tencent.
Job Description
Responsibilities
Develop innovative product architecture, functions and features with a user-focus, including PC and mobile terminals.
Work closely with the data team to conduct in-depth analysis, optimize iterative functions, and improve various operational indicators.
Cooperate with marketing teams through improvements in active user enhancements, interaction design, and project management etc
Produce PRD by managing business needs and priorities; to integrate various resources for the department and promoting platform optimization.
Monitor market trends and conduct competitor studies to identify areas of improvement
Requirements
At least 2 years of experience in product management, user design experience ideally from Fintech, E-commerce, Internet, IT, and Software related fields
Experience with creating new products features and functions enhancement
Excellent logical thinking, keen user insight, creative, and habitual data-driven working methods
Strong curiosity, good at thinking, and innovation focused.
Excellent project with management and promotion abilities
Benefits
Up to 20 days Annual Leave
Festive Gift
Flexible Working Hour
Overtime Meal and Transport Benefit
Employee Growth Funding
Group Insurance
Regular Employee Bonding Event
Attractive Annual Variable Bonus AND Quarterly Performance Incentives
Culture
We foster our core values through active listening, caring, and supporting continuous improvement for all our staff members.
Experience the energetic working environment with multicultural staff members with varied skills and experiences.
Similar Blockchain jobs:
6w
6w
3w
2w
2w