Reddit Guerilla Marketing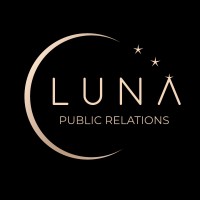 Luna PR is a global marketing and PR agency focusing on blockchain and fintech, space tech, emerging tech, medtech, e-sports and green tech.

We work with events, startups, and businesses to bring the right exposure to your brand, increase awareness and reputation in markets worldwide.

A division of Luna Management, our diverse and experienced team combines their knowledge in technology and communication to provide a customized yet simple plan to suit each client's needs.
Job Description
Luna PR is looking for high karma Reddit moderators with an understanding in crypto and blockchain.
Please submit your reddit handle along with the application.

Responsibilities:
Create engaging content attracting more traction to the posts
To post, comment and upvote multiple times a day
Requirements:
Should have over 500 post karma and 500 comment karma
1+ years of experience in the blockchain, crypto or DeFi space
Digital advertising or SEO experience (plus)
Able to deliver based on short deadlines
Ability to post on top crypto and fintech subreddits such as cryptocurrency and wallstreetbets etc.
Similar Blockchain jobs:
19h
1d
5w
8w
8w