Research Administrator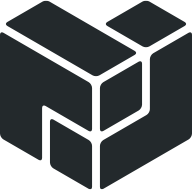 Protocol Labs is a research, development, and deployment institution for improving Internet technology. Protocol Labs leads groundbreaking internet projects, such as IPFS, the decentralized web protocol; Filecoin, a cryptocurrency incentivized storage network; and libp2p, a modular network stack for peer-to-peer apps and systems. Protocol Labs works openly, and is focused on the creation of value at a massive scale.
Job Description
Seeking an experienced administrator to assist Protocol Labs Research initiatives, including collaborations, grants, academic outreach, sponsorships, internal logistical support, and hiring.
We're not an ordinary Research Lab. We're working hard to build the core protocols of the decentralized web pursuant to our vision for the future of the Internet. As part of our research team, you'll be enabling outcomes at the forefront of our mission. Our research team is granted both the freedom to develop knowledge by working on novel applications and a responsibility to contribute those skills toward advancing the flagship projects of Protocol Labs and the research endeavors of leading institutions in the field. You'll feel at home working with us if your knowledge and optimism enable you to craft creative solutions working around evolving needs.
As a Research Administrator at Protocol Labs you will:
Design initiatives to support and improve research across Protocol Labs and our ecosystem.
Ensure smooth sailing for new and existing programs.
Build, strengthen, and maintain relationships with academic research institutions and specific research groups and departments.
Coordinate with teammates across the Research, Legal, Finance, and Events teams and with researchers, engineers, and other personnel across the company.
Coordinate sponsorships of external events and organizations in cooperation with Finance and other projects at PL.
Assist in planning and implementing research-related conferences, meetings, and symposia.
Minimum Qualifications:
BA/BSc degree (or equivalent experience) and a deep interest in scientific research.
Demonstrated expertise coordinating action between parties with orthogonal drives.
Excellent communication skills, including communication across diverse cultures
Administrative experience in an academic (or comparable) research environment.
An ability to think across research, product, and business considerations.
Ability to identify needs and to conceptualize and implement new programs to respond to these needs.
Highly-valued bonus points:
Experience with marketing and communications.
Experience crafting and implementing program-specific budgets.
Proven record of forging and facilitating collaborations within or across organizations.
Strong connections to leaders in the decentralized systems, networking, and/or cryptography communities.
Amazing cold email game.
What's it like to work at Protocol Labs?
Protocol Labs mission is to improve humanity's most important technology, the Internet. We build protocols, systems, and tools to improve how it works. Today, we are focused on how we store, locate, and move information. Our projects include IPFS, Filecoin, libp2p, and more.
As a distributed team, we hire anywhere in the world, and at various levels of experience (entry, senior, staff). We look for people with unique perspectives and diverse backgrounds.
We have a great benefits package, including parental leave, contributions to your retirement, competitive pay, and unlimited time off. For U.S.-based employees, we also provide platinum-level health, dental, and vision coverage for you and your family.
View all blockchain jobs at Protocol Labs
Similar Blockchain jobs:
6w
4w
3w
1w
1w