Senior Backend Developer Nodejs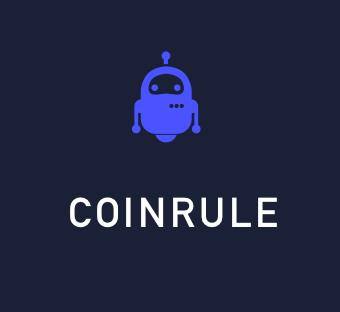 September 29, 2020
Coinrule - Automated Trading Made Easy.
Coinrule empowers traders to compete with professional algorithmic traders and hedge funds. No coding required.
At Coinrule we want to create the best crypto-currency trading experience possible for our customers. That takes true innovation, a strategic vision and determination. This is a great opportunity for an technology enthusiast to join Coinrule.
Job Description
As a Senior Backend Developer, you will develop and oversee innovative software. You will provide expert technology advices to improve and upgrade the product offering in a fast-paced agile programming process. Furthermore, you will mentor a team of junior developers and guide the direction of all future product features as the company continues to grow.
Requirements
✓ At least 5+ years proven experience as a back-end developer
✓ Experience with Node.js and Typescript
✓ Experience in implementing REST APIs, Web services, Web sockets and Queue systems
✓ Experience of Agile practices, particularly SCRUM and CI/CD
✓ Experience in Deploying, Testing and Scaling big applications
✓ Familiar with NoSQL databases like MongoDB
✓ Knowledge of cloud deployment, AWS, Lambda or equivalent
✓ Knowledge of Docker and being familiar with Financial apps is a big plus
Pre-requisites
✓ BS in Computer Science or equivalent
✓ Familiar with the Cryptocurrency market or trading
Benefits
✓ Full-time, 38 hours a week, Flexible hours
✓ 100% remote working with the possibility of having a coworking space of your choice paid by Coinrule anywhere in the world
✓ Annual allowance of €300 for book or conference
✓ Discounts from the company intranet
✓ Internal Hackathon day organised by the devs every two months
Similar Blockchain jobs:
6w
5w
7w
7w
6w