👍 Featured Job Opportunity
Senior Backend Engineer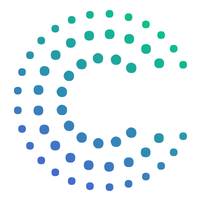 December 15, 2020
About Us
CoinSmart is on a mission to make cryptocurrency accessible to everyone. Breaking down the barriers of complex and confusing crypto transactions, CoinSmart offers simple solutions, learning tools for all levels, and 24/7 client support.
Why You Want to Join the CoinSmart Team
We're a hard working team of engineers, marketers, designers, finance and operations professionals with diverse backgrounds and industry experience.

We have an open door policy and pride ourselves on collaborative communication.

We've made it super simple to buy, sell and trade cryptocurrency, ensuring our clients have all of the support and educational resources they need to feel comfortable and confident investing with us.

In less than 3 years, we've become one of the largest, FINTRAC regulated exchanges in Canada. We're in the process of expanding to Europe and the U.S. and this is just the beginning!

At CoinSmart, we work hard and run fast but always ensure we're having fun along the way.
Job Description
About You
If you have a passion for problem solving and developing the next generation of fintech tools, you've come to the right place. We are searching for an experienced Senior Backend Engineer to join the Coinsmart team to help build a scalable cryptocurrency platform developed with the end user in mind. This is a full time position in Toronto, Ontario. The role will work collaboratively with our local team of developers, as well as working with remote team members, product owners, and stakeholders to implement technical solutions to meet business objectives and requirements.
What You'll Do
Work in an agile team to build world class cryptocurrency exchange and services

Collaborate to continuously improve best practices and quality

Build customer-facing UI and back-end services for payment processing administration and management

Code, test and operate node.js based services

Effectively use tools and ingenuity to identify and fix defects before they become a problem
Requirements and Qualifications
5+ years professional experience in Node.js

BA in Computer Science or similarly relevant field experience

Knowledgeable in distributed system design

Knowledgeable in asynchronous message oriented design

Familiarity with the whole web stack, including protocols and web server optimization techniques

Strong analytical skills and problem solving aptitude

Attention to details
Bonus
Understanding of DevOps

Experience in Scala, Akka, python, ruby, typescript and Swift would be a plus

Experience in JVM performance tuning

Experience in standard protocols in financial industry such as FIX

Hands on experience with HTML, CSS, and React.js

Can fluidly talk about API Design
Similar Blockchain jobs:
1d
3w
4w
5w
5w