👍
Featured Job Opportunity
Smart Contract Developer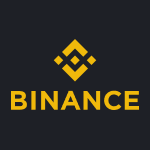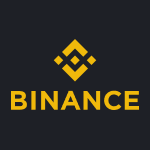 We are Binance, the company behind the world's leading cryptocurrency exchange. Over our short 3-year existence, we became one of the most influential companies within the blockchain industry, and we're looking for new talent to help us grow. Our goal is to bridge the gap between traditional and cryptocurrency finance by creating products and services that increase the global freedom of money and meet the needs of our global user base.
Job Description
We are looking for a Smart Contract Developer to design/build secure and reliable dApps on blockchain.
This is a full-time position that can be remote from any location and timezone (APAC/EU preference).
NOTE: we also have other positions in the Blockchain team: for Cryptography and Blockchain performance experts - feel free to check our job board and apply (or highlight this in your application to this role).
Responsibilities:
Design/implement secure and reliable apps in Solidity
Writing good documentation and giving tech support to the community
Internal quality control and audit of smart contracts
Research multiple dapp protocols, provide advanced vision about the industry
Requirements:
2+ years of relevant experience as a Smart Contract Developer
Solid experience in delivering resilient and secure code in Solidity
Knowledge and experience of the test-driven development
Well understanding of the Blockchain technologies, especially Ethereum
Familiar with the common Smart Contract vulnerabilities
Solid understanding about Ethereum infrastructure, e.g. like Gnosis, TheGraph
Similar Blockchain jobs:
1w
3w
4d
2w
2w
Loading...