Smart Contract Engineer [NFT]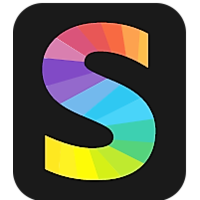 Spectrum Search is a leading European specialist talent acquisition agency working exclusively with Java, Scala, Python & .NET Software Development & Engineering talent, covering contract/temporary/interim and permanent positions across the UK & Europe. We combine traditional and modern recruitment techniques along with industry-leading technology and market intelligence to identify the best possible talent, who not only always have the necessary skills and experience required but most importantly are the "right fit" culturally.
Job Description
Spectrum Search is delighted to be recruiting REMOTE smart contract engineers for a hugely innovative, dynamic FinTech / Crypto 'start up' on an awesome project.
We are looking for CONTRACT engineers experienced in Solidity and Web3.js, ideally also with React Native.
You will be building a wallet that will be the gateway into DeFi and NFT products, where they are doing a full opensea.io integration so any experience with Opensea or any other NFT ecommerce marketplace system experience will be highly advantageous.
The role is fully remote, however, to maximise collaboration you must work in UK time zone.
What we are looking for in Engineers:
Must be a DeFi enthusiast, familiar with ERC20s, DAI, NFTs etc.
Experienced in Solidity and smart contract development toolchain.
Experienced in Web3 frontend stack.
It would be great if you had any React Native experience.
It would be good if you had any NodeJS experience.
Great to have opensea.io SDK and API experience
The role is a freelance/contract position and will be paid at a daily rate.
For more information, do not hesitate to apply.
Similar Blockchain jobs:
6d
1w
6d
1w
6d