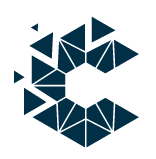 Cinchblock is a young blockchain firm, determined to bring together our expertise, our creativity to our blockchain counterparts. We believe in every individual's potential can make a huge impact.
LinkedIn: https://www.linkedin.com/company/cinchblock/about/
Job Description
Job Description
Cinchblock is looking for someone who is trustworthy and willing to devote their time to promoting client content on social media platforms.
Availability: Immediately
Hours: 8 hours / weekday ; 1 hour each weekend.
Location: Remote
Salary (Monthly): Negotiable
Job Requirements
HAVE A COMPUTER.
Handle Daily Activities.
Be responsive and responsible.
Able to handle different accounts.
Innovative with content posts.
Similar Blockchain jobs:
6w
8w
8w
6w
5w