👍 Featured Job Opportunity
Software engineer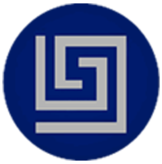 JST Capital is a financial services firm specializing in the digital asset market. The partners of JST have all spent over twenty years in traditional financial services. They entered the crypto markets as early as 2014, when they began to make markets for one of the early blockchain projects. Leveraging that experience, JST was launched in 2018 to provide a full suite of traditional financial services to institutions in the digital asset market. JST has put together a team of market professionals to support the trading, execution, structuring, investing and risk management needs of institutional investors, blockchain companies, broker-dealers, and foundations.
Job Description
We are looking to add to our team a seasoned software engineer with 3-5 years of professional experience, preferably in a full-stack role with a focus on backend.
The role we're looking to fill is that of an experienced developer with a strong background in numerical Python and web apps and extensive Linux and AWS experience. We're AWS based and looking for someone who can hit the ground running. This role will be focused on the crucial underlying computing infrastructure, and general backend operations, and portfolio analytics. Since we're a rapidly growing startup there will naturally be opportunities to grow professionally and move into different areas within the firm over time.
Requirements: 4-yr college degree in a quantitative science (including computer science) or mathematics with demonstrated coding experience or demonstrated software engineering experience in lieu of a formal education, Backend: At least 3-5 years of daily experience with Python, AWS, git, shell scripting, web apps (APIs), and SQL databases. Nice to haves: Masters or PhD degree in a quantitative science. Prior experience in quantitative finance and machine learning. Experience in Go, C#, C/C++, and other languages. Frontend experience: Javascript, React, and interfacing frontend apps with APIs
Similar Blockchain jobs:
2w
1w
7w
6w
6w