Software Engineer Lead - IOS, Flutter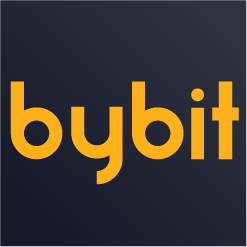 Bybit is one of the fastest growing global cryptocurrency and blockchain-focused professional investment companies registered with the BVI, with offices in Asia, Europe, and the United States.
Bybit's founding team is made of professionals from the forex industry, investment banking, and early blockchain adopters. Our technological development team includes experts from Morgan Stanley, Baidu, Alibaba, and Tencent.
Job Description
Responsibilities
Architecture design and development of the iOS platform, and technical research
IOS plugin development of Flutter platform
APP release and related document construction and maintenance, and be responsible for guiding other team members
Requirements
Minimum 2 years of iOS development experience, candidate with financial product/fintech experience is preferred
Proficient in Objective-C or Swift
In-depth understanding of Runtime operation mechanism and memory management mechanism
Have a deep understanding and experience of Socket communication, TCP / IP and HTTP
Good object-oriented programming ideas, proficient in common design patterns
Have strong code control and technical design capabilities
Strong security awareness and experience in dealing with wireless client and network security issues
Have excellent team communication skills and team coordination management ability, can guide team members
Experience in Flutter, ReactNative, HybridApp development is preferred
Benefits
Up to 20 days Annual Leave
Festive Gift
Flexible Working Hour
Overtime Meal and Transport Benefit
Employee Growth Funding
Group Insurance
Regular Employee Bonding Event
Attractive Annual Variable Bonus AND Quarterly Performance Incentives
Culture
We foster our core values through active listening, caring, and supporting continuous improvement for all our staff members.
Experience the energetic working environment with multicultural staff members with varied skills and experiences.
Similar Blockchain jobs:
7w
2w
3w
6w
8w