Startup Security Engineer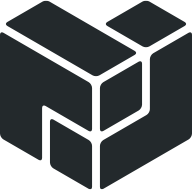 Protocol Labs is a research, development, and deployment institution for improving Internet technology. Protocol Labs leads groundbreaking internet projects, such as IPFS, the decentralized web protocol; Filecoin, a cryptocurrency incentivized storage network; and libp2p, a modular network stack for peer-to-peer apps and systems. Protocol Labs works openly, and is focused on the creation of value at a massive scale.
Job Description
Don't be fooled by the title, this is no ordinary engineering position. We're looking for a driven individual to join the Startup Operations team to develop decentralized security protocols and implement them across our distributed team. You'll also collaborate on systems engineering and provide effective, timely support to help make Protocol Labs more secure, productive and effective.
Startup Security  Engineer at Protocol Labs 
This isn't an ordinary security position. We are a distributed organization of over 130 collaborators (worldwide), split across multiple Research, Project, and Enablement teams -- so we have some unique needs. Our team is responsible for improving the security and productivity of the entire organization, and you'll do that by identifying key opportunities for improvement, benchmarking security best practices, then developing new decentralized processes, systems, and technologies. 
Protocol Labs sits at the intersection of many exciting fields (cryptography, blockchain backed networks, distributed systems) and cultures (startups, research, open source, distributed work). This is a high impact role best suited for someone who deeply understands security and wants to apply it to a unique, decentralized organization. All of this happens in an environment defined by curiosity, passion, and a love for open source.
As a Startup Security Engineer you will...
Partner cross-functionally to develop an effective, innovative model for meeting the technology and security needs of decentralized, autonomous teams in a low-trust environment. 
Research and implement policies and processes that secure our decentralized organization and drive confidence in open collaboration.
Train Protocol Labs employees and ecosystem partners on existing processes, tooling, and policies to drive security and effectiveness.
Audit existing tools, processes, systems and services; optimize and develop risk mitigation plans to improve security and cost.
Proactively solicit feedback from our team to identify opportunities to further improve organizational effectiveness, productivity, and security.
Manage and improve access control, identity management, and user lifecycle processes including onboarding, transitions, and offboarding 
'Roll up your sleeves' often and jump in to support other teams with tasks such as planning, logistics, even some product management and external customer relations.
You may be a fit for this role if you have...
Have 6-10 years of experience in security and systems operations, especially in a startup environment.
You get a kick out of aligning first principles thinking, research and systems thinking to achieve great results, especially in new, complex environments.
A deep drive to build robust, resilient systems, with a relentless drive for excellence.
Superb computer skills including proficiency deploying, securing, and maintaining a wide variety of SaaS applications including: Google Workspace, Slack, and Github.
A collaborative mindset, with a passion for supporting internal teams and projects.
Have a rigorous, process-driven work style backed by an ability to communicate effectively.
An impeccable record of integrity and trust.
Bonus points...
Previous experience handling IT, security, and customer support at a growing startup.
Open-source or web3 experience. 
Previous experience supporting a global, distributed workforce.
Full-stack software engineering experience.
Industry recognized security and support certifications (CISSP or equivalent, ITIL). 
What's it like to work at Protocol Labs?
Protocol Labs mission is to improve humanity's most important technology, the Internet. We build protocols, systems, and tools to improve how it works. Today, we are focused on how we store, locate, and move information. Our projects include IPFS, Filecoin, libp2p, and more.
As a distributed team, we hire anywhere in the world, and at various levels of experience (entry, senior, staff). We look for people with unique perspectives and diverse backgrounds.
We have a great benefits package, including parental leave, contributions to your retirement, competitive pay, and unlimited time off. For U.S.-based employees, we also provide platinum-level health, dental, and vision coverage for you and your family.
Similar Blockchain jobs:
8w
8w
8w
7w
7w