Tax Leader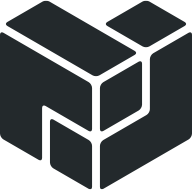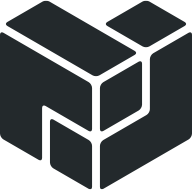 Protocol Labs is a research, development, and deployment institution for improving Internet technology. Protocol Labs leads groundbreaking internet projects, such as IPFS, the decentralized web protocol; Filecoin, a cryptocurrency incentivized storage network; and libp2p, a modular network stack for peer-to-peer apps and systems. Protocol Labs works openly, and is focused on the creation of value at a massive scale.
Job Description
Protocol Labs is seeking an enthusiastic & dynamic Tax Leader with a proven track record of diligent tax strategies and a passion & curiosity to learn about blockchains and cryptocurrencies.  As an integral part of our Finance team, you will support all aspects of our corporate tax strategies and tax operations.  
About Protocol LabsProtocol Labs is an open-source research, development, and deployment laboratory. Our projects include IPFS, Filecoin, lip2p, and many more. We aim to make human existence orders of magnitude better through technology.
We are a fully distributed company. Our team of more than 100 members works remotely and in the open to improve the internet — humanity's most important technology — as we explore new advances in computing and related fields.
As a tax leader
Own our entire tax strategy both internationally and domestically
Stay up to date on new tax codes, laws and regulations as they happen and advise on approaches and strategy as needed
Oversee filing taxes on time and compliantly 
Collaborate with various business units (HR, Legal, Business Ops) to ensure tax compliance throughout the organization
Create internal tax controls and compliance
Work with internal and external auditors as necessary to ensure compliance
Help create the founding team and best practices of a tax team
Work on strategic projects and other work as needed
You may be a fit for this role if
10+ years of global Tax experience at a high-growth tech start-up 
Bachelors or advanced degree in Finance, Accounting or similar field of study
International and domestic tax knowledge
Passionate about blockchain & cryptocurrencies ability to disrupt traditional finance
Equally comfortable building a team as rolling up your sleeves
Ability to project manage multiple large-scale, cross-functional projects
Excellent teamwork & communication skills
Strong technical/advanced financial modeling, computer/database & systems skills
Bonus Points
Direct professional experience with blockchain and cryptocurrency
Experience working for an endowment
Experience in data center or data storage industry
SOX and / or SOC experience
Corp tax experience
Entrepreneurial attitude
MBA and/or CFA
What's it like to work at Protocol Labs?
Protocol Labs mission is to improve humanity's most important technology, the Internet. We build protocols, systems, and tools to improve how it works. Today, we are focused on how we store, locate, and move information. Our projects include IPFS, Filecoin, libp2p, and more.
As a distributed team, we hire anywhere in the world, and at various levels of experience (entry, senior, staff). We look for people with unique perspectives and diverse backgrounds.
We have a great benefits package, including parental leave, contributions to your retirement, competitive pay, and unlimited time off. For U.S.-based employees, we also provide platinum-level health, dental, and vision coverage for you and your family.
Similar Blockchain jobs:
4w
4w
4w
4w
4w