👍
Featured Job Opportunity
Technology Writer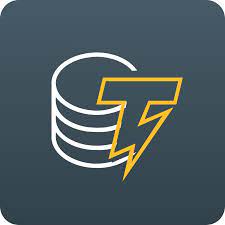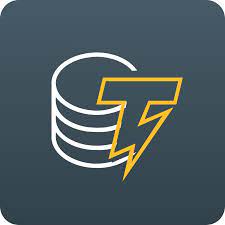 About Cointelegraph:
We're an independent global media business with editors and journalists across the planet, reporting 24/7 for the benefit of the largest cryptocurrency audience in the world.
Across the major social platforms we have almost two million followers ranging from new adherents to the decentralized future, to the O.G's who started the cryptocurrency movement.
Job Description
Background
Cryptocurrency has come a long way since Bitcoin's genesis block. From the emergence of Ethereum to the rise of the decentralized finance sector and the breakthrough of nonfungible tokens, the blockchain and cryptocurrency sector continues to evolve at a rapid pace.
This role provides an opportunity to become the voice that reports on all the emerging trends and educates the public on why they will shape the future. We are looking for someone who can make technology easy to understand and be the go-to person covering tech for Cointelegraph.
The position is fully remote, but the successful applicant must be a native speaker of English and willing to work during U.S. business hours. The applicant is required to work a 9-5 shift on Eastern time zone. The Technology Writer reports to the News Editor, the Managing Editor and Editor-in-Chief.
Core duties:
Monitor and report on emerging trends and announcements related to the latest technological developments and announcements without bias.

Quickly reacting to breaking news, turning around briefs of 150–300 words in 20 minutes or less.

Manage and produce longer featured stories on vital topics in the subject area.

Liaise with major tech companies, niche projects and stakeholders, conducting interviews and sourcing original and pertinent stories.

Writing headlines and social media copy that draw readers in.

Use our in-house style guide to copy-edit all content (a slightly modified variant of AP Style).

Spearhead creative new content styles.

Take over the weekly technology newsletter.
Required qualifications:
Ability to learn on the fly and keep track of day-to-day news flow in a quickly evolving industry.

Deep knowledge of the cryptocurrency industry and especially of the latest emerging trends.

Expert English writing and editing skills.

Willingness to work nights and weekends as required.

Work well within a team and organization.

Interviewing and building relationships with sources.

Relevant bachelor's degree and 4+ years of work experience.
Preferred qualifications:
Experience reporting on breaking news.

Knowledge of how the different cryptocurrency platforms and products are built and function.

Non-English languages are a plus, especially Chinese, French, Japanese or Russian.

Comfortable reviewing code on GitHub.

A nose for a story and the instinct to ignore PR blitzes.
Similar Blockchain jobs:
3w
4d
Loading...