Token Marking Lead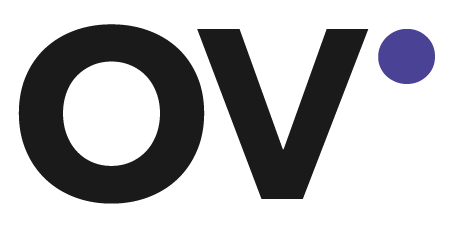 A Custom Accelerator for Web 3.0.
Job Description
Europe's award winning blockchain and Web 3 accelerator is seeking a project manager to help its growing portfolio (30+) execute effective token sales and distribution events.
You will oversee the end-to-end execution of token distribution strategies from design to delivery, leveraging in-house specialists and a network of partners.
You will build on the several years of institutional experience Outlier has developed in token design and issuance, including The 3Ds of Token Design, to further develop repeatable processes for rapid and effective token issuance, but that can still cater to the nuances of a given project and evolving regulatory and market environment.
You will typically work with pre-seed teams as they during our intense 3 month accelerator programs to help projects qualify the need and role of a token relative to their use case and market, and if viable, scope it's time-frame and help them engage with our specialists to design for and deliver genuine utility, and long-term token value.
You will help influence the appropriate pathways, compliance and sequencing of roll-out from a mixture of channel partners be that DEXs or Centralised exchanges like Huobi, Binance, Bitfinex. You will explore and develop new innovations in token design, like bonding curves, with our partner network.
You will work with projects and our in house marketing team to help build community momentum building up to a sale of distribution event and give guidance to assist sustainable network growth through industry best practice to develop successful case-studies: both internal and examples form the wider market.
You will work with the Outlier senior management and commercial team on recommendations on monetary policy and supply, as well sustainable market making to ensure healthy and functioning markets.
You will help ensure project guidance on conducting compliant sales across multiple jurisdictions in concert with our inhouse legal counsel and helping manage 3rd party legal costs.
You will:
Be a 'crypto native' (since at least 2017) and must have personally participated in several token sales either in; teams that issued tokens (successful or otherwise), as a direct retail investor or through a fund.
You will be deep in crypto marketing, Telegram, Discord and all relevant channels.
You will be able to comfortably handle fast paced, multi-stakeholder projects, keeping founders and their partners to schedule with diligence and pragmatism.
You will have strong numeracy with a good understanding of business model innovation and high levels of commerciality having worked with or in several startup environments.
Capacity required: full-time initially on a rolling 6 month contract.
Location: London or remote based.
Remuneration: to be discussed
Package:
Package is negotiable however it will bias towards performance related bonuses, including the opportunity to invest directly in any token sales on the same terms as the Outlier membership.
Type of person:
At Outlier Ventures we value curiosity of mind and an agile, entrepreneurial mindset. We are looking for people who combine ability to think long term with the capability to identify what is important, and move quickly to create value.