👍
Featured Job Opportunity
Senior Product Designer UI/UX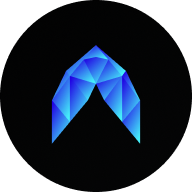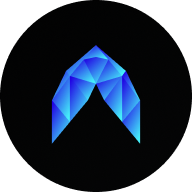 At ADD, our mission is to transition the world into a new era of finance by making decentralised finance accessible to everyone. We are shaping digital money and revolutionizing the way people transact by building the decentralized financial infrastructure of the future.
To date we have launched our ADD.XYZ finance platform, and will be launching our ADD.xyz wallet and several other products this year. We're a multi-disciplinary, fully remote team that values having the right people on-board rather than the right degree, exact skill-set or superficial brand associations. Above all we're looking for people who are self-starters, love taking ownership and enjoy creating things from scratch.
We're building a product suite across decentralised finance. ADD is an aggregator platform of multiple DeFi products - Lending, Privacy, Governance, Staking, Swap, Mobile Money. We aggregate them into a single place and enable more users to access decentralised finance solutions through UI/UX first approach.
Job Description
POSITION OVERVIEW
We're looking for a Product Designer with an analytical mind, who is able to balance business needs and constraints against customer requirements. We want someone who has a keen interest in the behavioural psychology of users, rather than just a passion for visual design. You'll have knowledge of working in multi functional squads, and agile workflows to deliver features at a very fast pace. You'll be a confident UI/UX designer and illustrator, who regularly will jump into creating Product and User Flows to add that additional delightful element to our app designs. You'll be working across our Lending, Staking, Governance, Privacy and Mobile App which is currently in development and will be taking over current designs with continuation to keep our brand colours and standarised elements in line with your work.
You'll have direction from the senior team over what products and features we're developing but will have creative autonomy on the design process which will be proposed to the senior team for approval.
You'll be taking over our existing product, you can view our playground here:
https://dev.add.xyz/
It would be a great additional benefit if you are comfortable assisting with marketing and various graphic design for advertising campaigns, and internal handbooks.
Although we are a distributed team, this is a full time, 100% remote position. Work from anywhere!
RESPONSIBILITIES
Design interfaces, flows, interactions and experiences for new products that will directly impact our users lives.
Be the team product designer responsible for product flows, UI/UX and provide feedback working alongside our two animation designers across our products.
Collaborate with engineers, designers and product managers to conceptualise features and improvements.
Empathise with users through testing and persona reviews, to ensure a delightful user experience for complex banking processes.
Contribute to improving internal design processes and best practices. Previous improvements include a design pattern library, and app naming convention.
You'll need to organised with your product ideation in Figma, by keeping our figma well organised and labelled. You should make sure that previous versions of designs are stored and current designs which are in development are not changed.
SKILLS NEEDED
Ability to conceptualise and execute with speed and scale
Fluent in Adobe creative suite & Figma
Conceptualise simple ideas to ensure a great user experience for complex processes.
Promote design guidelines and best practices
Create wireframes, storyboards and user flows to communicate to developers effectively
Prototyping products for user testing
Confident communicating with clients and stakeholders
PREFERRED SKILLS
Past experience with Figma is essential
Understanding of HTML and CSS
Experience with Principle, Framer, Anima or similar
OTHER REQUIREMENTS
A dedicated workspace.
A reliable internet connection with the fastest speed possible in your area.
Devices and other essential equipment that meet minimal technical specifications.
Alignment with Our Values.
Similar Blockchain jobs:
2w
3w
1d
1w
2w