BRD Jobs
We believe in the value of financial freedom and independence, and want to empower people across the globe by leveraging the possibilities bitcoin provides. Whether it's bringing financial services to society, making advancements in the future of money, or providing new capabilities that were previously thought impossible, we put our passion into our work and it shows.
Cryptocurrency jobs at BRD
BRD doesn't have live jobs at the moment.
Hiring for BRD? Post jobs
Company Culture
The genesis of BRD, formally known as Breadwallet, came to be because of a frustrating user experience by one of our three co-founders. Aaron Voisine got interested in Bitcoin and monetary policy early on. One day Aaron was using another wallet and he lost some bitcoin because of the poor UI and workflow, and he thought, "This is so frustrating. I think this is going to be such an amazing, useful technology in the future, but it's never going to gain widestream adoption if someone like me, an actual software developer, can lose funds like this." So he set about creating a mobile wallet based on iOS architecture, and had a wallet ready when Apple changed their policies and started allowing wallets. Breadwallet was one of the first bitcoin wallets allowed in the store. The vast majority of our code is open source.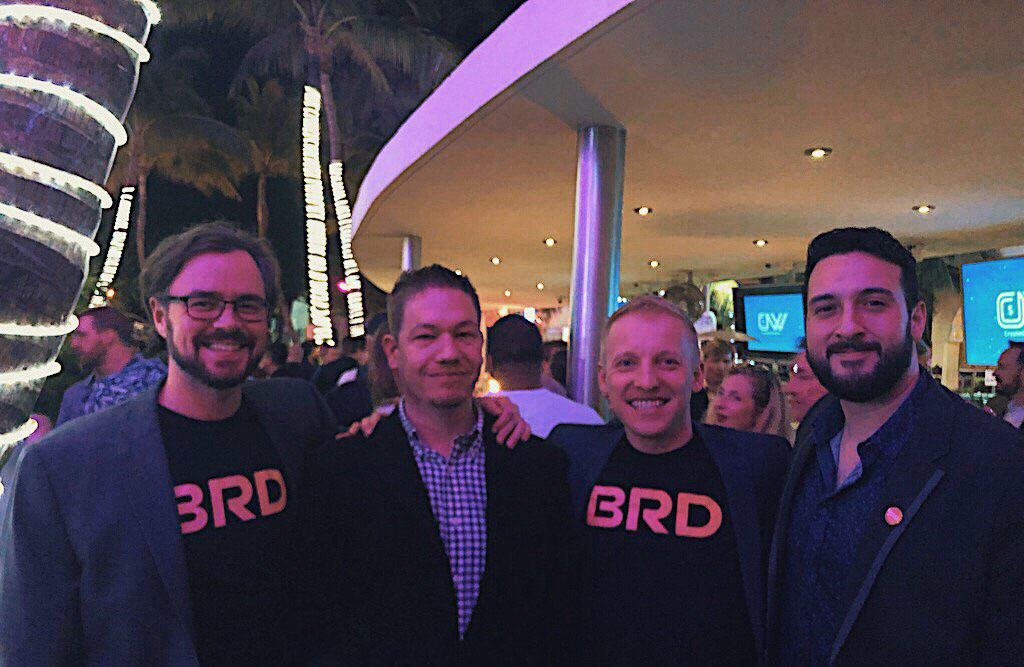 Ultimately we want to become the largest decentralized financial institution in the world. We started off as a decentralized SPV wallet, but we have a roadmap and vision of being a decentralized financial institution in the future. Meaning everything that you get from a bank today: the ability to take your salary or proceeds, or to pay the expenses that one has on a weekly or monthly basis. To be able to do your investing, all of that, from BRD.
Top achievements
The BRD wallet has been downloaded worldwide more than 3 million times. We have users in over 170 countries. The three tenets of our company have always been security, privacy and simplicity. Over the last year and a half, we've really been focusing on quality and in large part measuring that with ratings in the iTunes and Google Play stores. Our ratings on Apple iTunes and Google Play stores have trended up over the last couple of quarters and we're really proud of that sign of quality.
Team
We are around 50 employees, with over 50% of them engineers. We have four offices in San Francisco, CA; Bend, OR; Chicago, IL; and Tokyo, Japan. 50% of employees work in offices and 50% work out of home offices remotely. We invite newly-hired remote-work employees to visit one of our offices for a few days within their first two or three weeks so they are able to meet some colleagues in person and are able to build rapport and relationships.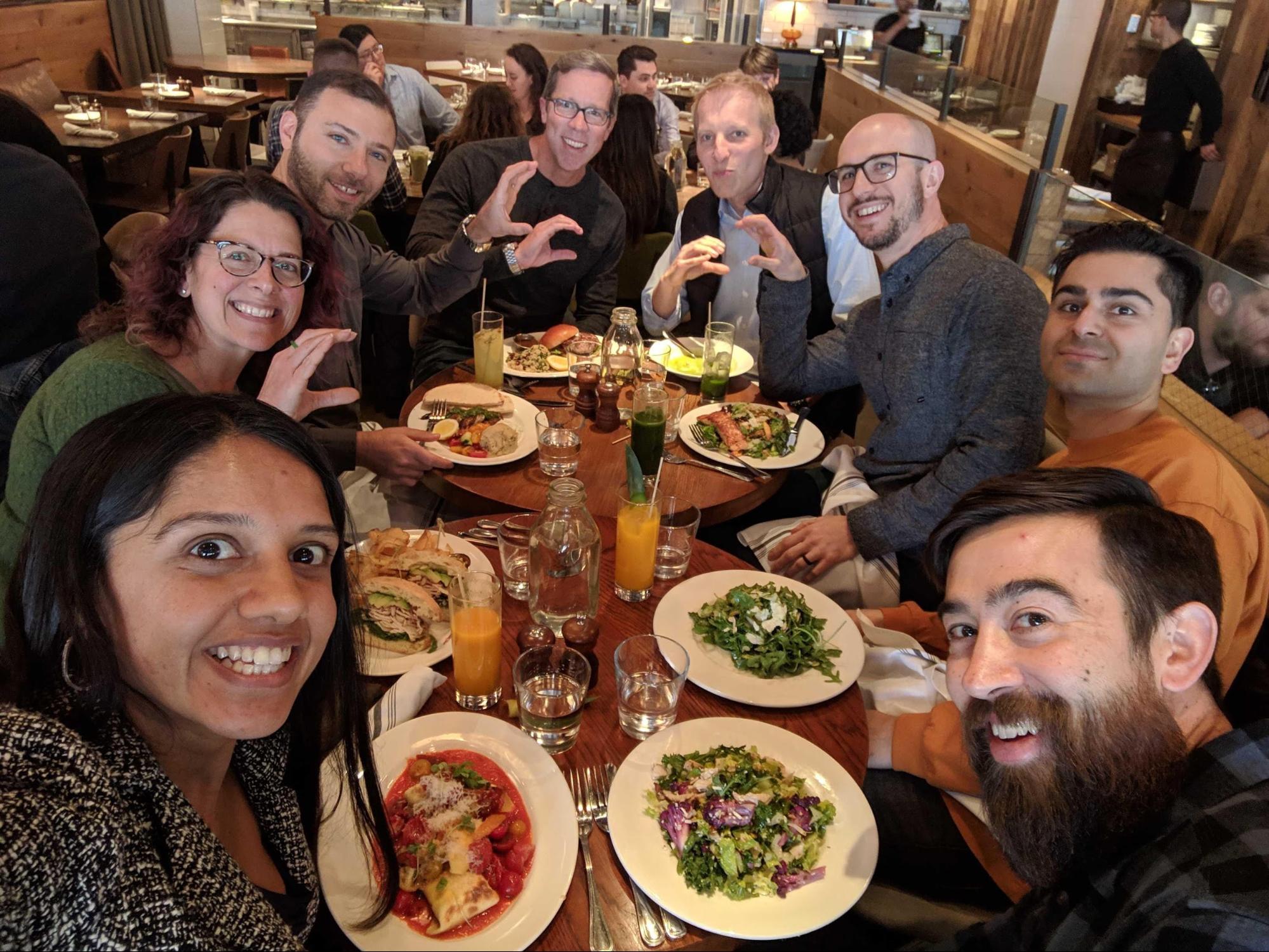 Is there a specific structure you apply to those teams?
It evolves pretty organically. In Chicago, for example, the majority of them are in engineering, but there's also some business development and sales people there. The San Francisco office has two of the three founders so it's a bit more executive/business operations focused.
Everyone on our mobile team, even if they're an Android person, can do a little bit of Apple or iOS and vice versa. Then we have what we call our platform team, which is all the non-native mobile native code interacting with the blockchains, some Javascript stuff for charts and things like that, that come through other providers of the partner integrations.
Within those teams, what's the background of those individuals? Are they fresh out of college, or are they PHDs and rocket scientists?
We literally do have a rocket scientist! Someone who worked at NASA and JPL and worked on the Mars lander. He is now working on what we call the core wallet technology. So low level blockchain interaction, taking advantage of his background. High redundancy, high security, highly reliable code.
A lot of the earliest developers were early Bitcoin and Ethereum adopters. Since then, some have come from more fintech backgrounds, and some have come from consumer software development backgrounds.
Diversity
For Bitcoin to become truly global and universal, we need to appeal to everyone, not just the early adopters, not just the technologists. Sometimes candidates ask 'what is the culture like?' But what they're really asking is 'do you have women engineers?' Or, 'If I'm a woman or if I'm a person of color, am I going to feel comfortable here?'
We've increased our gender diversity from 10% female to over 30% female in the past 12 months. We are focused on being an inclusive team and welcoming of everyone. I think there's something about the attraction to crypto and meritocracy and independence and freedom, and I think we're trying to attract all those types of people to feel safe and feel part of the tribe here.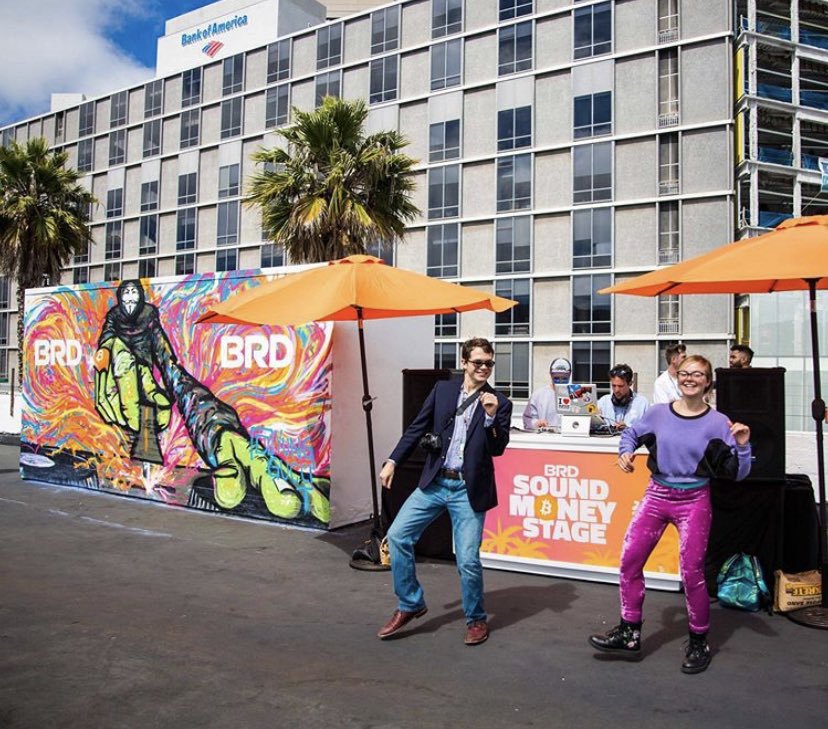 Team building
We do an annual all-company retreat. This last one was in Northern California last summer where we got everyone together for the better part of a week. We're also doing some smaller events. There's generally at least one big all-company meetup per year and one to two smaller events, more regional events perhaps bringing people together throughout the year.
Work process
Engineering management has a weekly stand up they do as part of executive management and we have a biweekly all-hands meeting that we conduct. Besides that, it's really a lot of project-focused teams, some inter-departmental, some intra-departmental to work on the various projects and deliverables.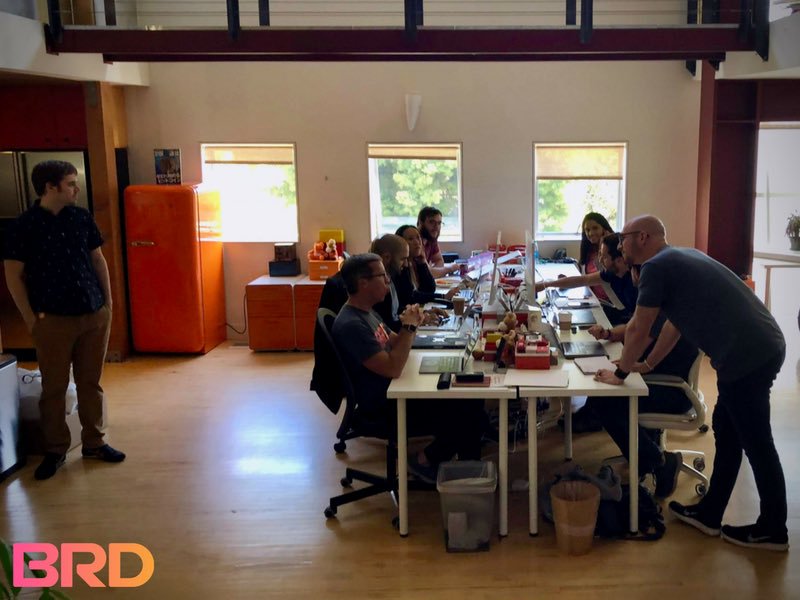 What are the main communication, productivity and collaboration packages that you use?
We're big time users of Slack. We use Atlassian tools, Confluence, Jira primarily. We also use Zoom video quite often as well.
Growth
In terms of monitoring company progress, we really focus on month over month growth in our gross transactional volume and our MAU. We're succeeding in those metrics and seeing continued month over month growth.
If you ever faced pressure from nation states to compromise your software or users in some way, how would you react to that? What would your game plan be?
We rely on other partners to provide AML and KYC .
Have you received any inquiries before from officials?
Yes but we simply explain to them the decentralized architecture of our software and that we do not have data to share.
Hiring
We're still fairly small, but we're big enough that [founders] Aaron and Adam have taken themselves out of most of the engineering interviews. Like, the VP of Engineering has full authority to hire someone without either of them interviewing. That being said, we want to make sure that everyone has access and gets to spend time with Aaron and Adam within their first month here. So we have what we call our vision talk with the founders within the first couple of weeks when people are here and typically schedule at least an hour to 90 minutes or so to hear that Genesis story.
Values
We have a clearly defined set of company values at BRD, and we'd hope that new prospects would share a similar mindset. They are as follows:
Empowered You -> Stronger Us: We believe in individuals who take leadership and ownership of their expertise while giving them the tools, time, and resources to be successful.

HODL: We believe that sometimes the best work takes long-term investment and to always take in to account the long-arc as well as the short term benefit.

Doing Right > Being Right: We believe it is important to drive ourselves towards outcomes and to prioritize our actions over our words. Additionally, we do not assume to have all the answers and treasure opportunities to grow.

Don't Scare Easily: We value those who relish a challenge and rise to their best work when the pressure calls for it.

Quality Is The Bar: We expect that everything we produce will meet a high bar of quality across a variety of dimensions.
Hiring Process
When hiring, we typically do a quick introductory call, just to go over the basics, what kind of company you're looking for, general salary expectations, that sort of thing.
There'll be a manager interview, there will be a peer interview, and we'll do a cultural interview, so three interviews. We don't do any sort of code tests or anything like that, but what we typically do for engineering is typically a 30 to 40-hour trial contract where we pay a flat rate.
We have someone sign an NDA before we set them up as a guest account on Jira. Instead of doing some hypothetical white boarding or something like that, we actually create a bite-sized project that they can work on and introduce them to their potential peers and get to work together for a week or so.
We come back together at the end of that time, be really, really honest with each other and see if this looks like we want to have a long-term relationship. If so, we will make an offer. Right now, for engineering it's about a 70% offer acceptance rate of people, us giving them an offer and them accepting it based on the number of people that go to trial.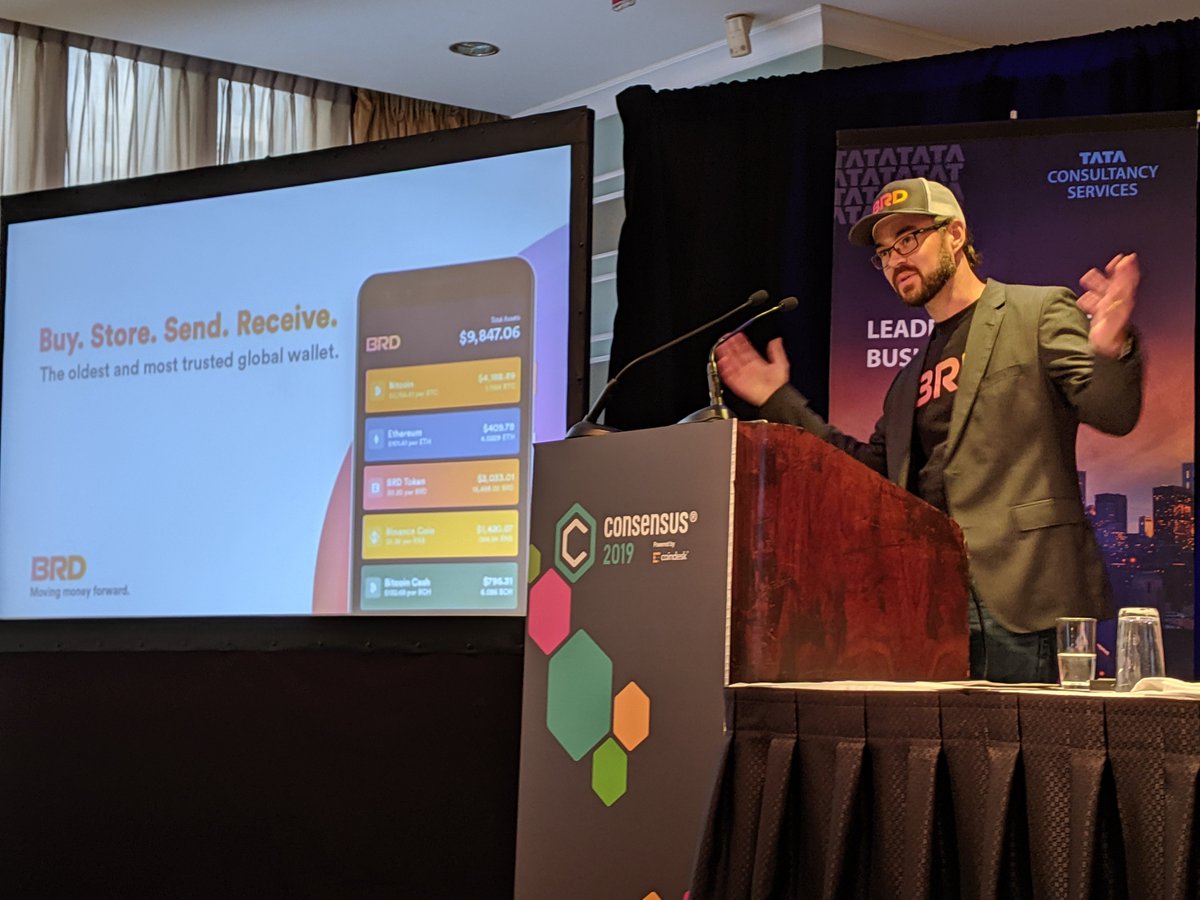 Onboarding process
We have a thorough process for new employees. We combine the human touch with some automation though an HR tool called BambooHR. There's a workflow of trying to handle as much of the paperwork and payroll and tax and benefits stuff prior to day one. We do set up meetings with all the different department heads within the first week or so, so that in addition to getting that orientation with me, they also get a deeper understanding from the head of engineering, head of marketing, product etc, including what all the different current initiatives are and just how all the departments interact with each other.
We also do some mentoring and buddying. So there's a buddy that is assigned to everyone. It's really more based on who's a good buddy, or who can be a good buddy, not necessarily being someone who's in the same role or even in the same location, but a go-to person that people can have. Just to make sure they have all the tools and processes in place to get up to being effective and feeling a sense of belonging as quickly as they can.
We have like an annual review that we do through a tool called Lattice, but the reality is that we put a lot of emphasis on making sure that all managers are having weekly or at least biweekly one-on-ones with all of their team-mates and giving a lot of feedback.
Salaries
We pay salaries in fiat. Long term incentives include tokens and stock awards based on your job level. We look at a number of data points for salary data per market and are evidence based in our compensation strategy. We are being more thoughtful and looking at some cost of living indexes as we hire remote or people in major metropolitan areas going forward.
Vacations
We have an open, flexible plan, meaning it's a case of "take what you need". Most people , on average, use about three weeks of vacation per person. We are strongly encouraging people take two weeks of the year. In addition, we have separate categories for sick leave, parental leave, and the US, we have 11 paid holidays as well. Other countries vary by custom and law.
Current vacancies
We're looking for some DevOps engineers, both for implementing new stuff as well as supporting ongoing operations. We are currently looking for a business development director in Tokyo and we're probably going to be looking for another business development person in New York. We're also going to be looking for a backend server architect, ideally based out of Bend, Oregon, but perhaps open to remote for the right person. That's it right now.