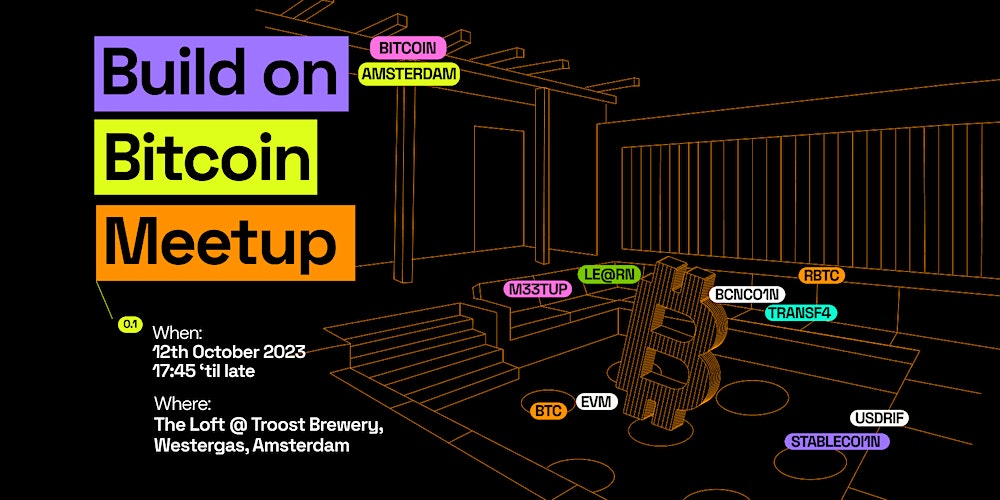 Build on Bitcoin Meetup | Bitcoin Amsterdam
16:00 - 21:30
October 12, 2023 - October 12, 2023
Brouwerij Troost Westergas
Join fellow bitcoin builders, industry experts and special guests for what is shaping up to be the most exciting side event at Bitcoin Amsterdam 2023.
Taking place just 5 minutes walk from the conference hall in The Loft at Brouwerij Troost Westergas, this is your opportunity to hang out with developers, entrepreneurs, investors and builders from across the Bitcoin ecosystem.
Build on Bitcoin is open to everyone building on Bitcoin whether you're inscribing ordinals or developing dApps using Bitcoin sidechains like Rootstock or harnessing the power of other layer two technologies like Lightning network to protect the purity of the Bitcoin mainchain while expanding the value and functionality.