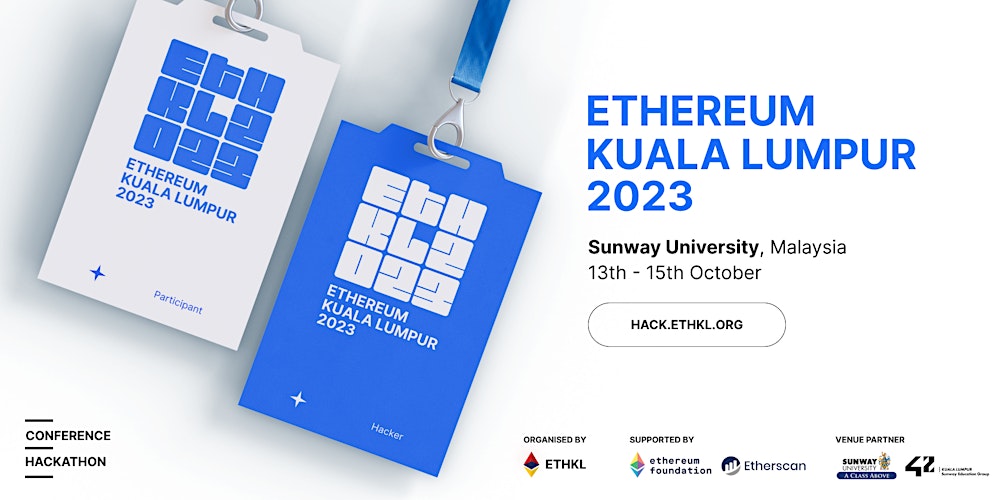 Ethereum Kuala Lumpur 2023
01:00 - 13:00
October 13, 2023 - October 15, 2023
Sunway University
Ethereum Kuala Lumpur 2023
Join us for an exciting event dedicated to all things Ethereum. Get ready to dive into the world of blockchain, smart contracts, and decentralized applications!
Date: 13 - 15 Oct 2023
Location: Sunway University
Whether you're a developer, investor, or simply curious about the potential of Ethereum, this event is perfect for you. Connect with industry experts, network with like-minded individuals, and gain valuable insights into the future of blockchain technology.
From informative keynote speeches to interactive workshops, our lineup of speakers will cover a wide range of topics, including Ethereum's latest updates, real-world use cases, and tips for successful blockchain projects.
Don't miss out on this incredible opportunity to expand your knowledge and be part of the Ethereum community. Mark your calendar and secure your spot today!
We look forward to seeing you at Ethereum Kuala Lumpur 2023!
What's on Ethereum Kuala Lumpur 2023?
On ETHKL Conference 2023, we aim to gather blockchain buidlers, developers, and enthusiast together through talks, workshops and hackathons.
Talks & Workshops:
2 Full day (14 - 15 October 2023) of talks and workshops.
We have invited world-class speakers, experts and thought leader from all around to world to discuss anything about blockchain, DeFi, NFTs and more!
Speakers from Aleo, CoinGecko, Ethereum Foundation, Etherscan, Gnosis Chain and more!
Hackathon:
Learn and build together with in-depth workshops by our reputable sponsors.
Exploring the theme of "Exploring New Frontiers".
Price pool up to USD10k!
🔗 ETHKL 2023 Website: https://hack.ethkl.org/
👨‍💻 ETHKL 2023 Hackathon: https://ethkl2023.devfolio.co/