Etherscan Jobs
👋 Hi, we are Etherscan — a Block Explorer and Analytics Platform for Ethereum, a decentralized smart contracts platform. The main feature of Etherscan involves crawling the Ethereum public distributed ledger for information on transactions, address, smart contracts, and statistics and displaying them to users in an intuitive and easy-to-understand manner.
Cryptocurrency jobs at Etherscan
Etherscan doesn't have live jobs at the moment.
Hiring for Etherscan? Post jobs
Company Culture
Here at Etherscan, we value openness, togetherness, and growth. We have an open office that spans 2 workspaces. Workspace encourages the free flow of ideas and drives clear communication. So it's almost like a private coworking. We show up at the office and we can work from any place/room in this space.
I think a good way to summarise our vibe is to say we are: "Laid back but attentive". Again, that's because we are dealing with users internationally.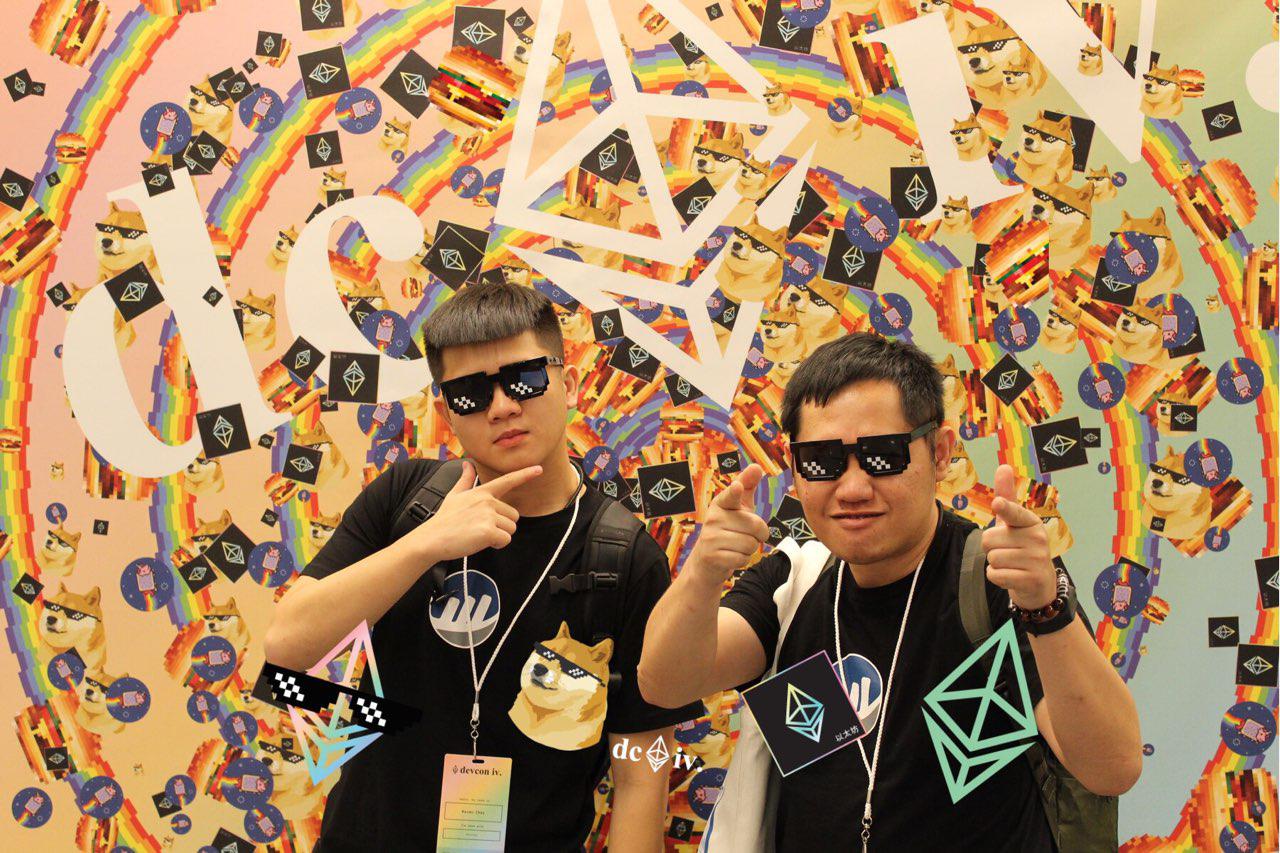 🇲🇾 Malaysia
People are surprised that we are in Malaysia; a small country in Southeast Asia (we get great selection of food choices as the country is multi-racial). We always get that when we go to events, e.g. for DevCon and people always get 😱 shocked when they hear that we are from Malaysia.
Kuala Lumpur is a great, dynamic and laid back city in South East Asia. It's a less "tense" place, compared to Singapore, for example, haha. But still quite dynamic with plenty of nature, attractions, malls, bars and plenty of other entertainment opportunities.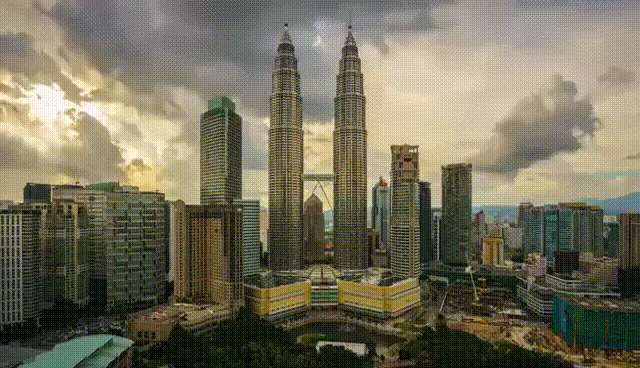 🛠️ Technology Stack
ASP.NET, C#, VB.net, JavaScript, jQuery, MySQL, HTML/CSS, Responsive Design, JSON/XML, Git, REST, API. Check out our Open Source contributions: https://github.com/etherscan - And we are active on Ethereum focus gitter channel
🚧 Work process
Our productivity tools are pretty common: Slack, Zoom, Hangouts, Skype. We mostly work out of the office, so we don't deal with much communications overhead and complexity that some other remote teams might have. We do bi-weekly meeting that keeps the team informed and aligned.
We also follow Sprints. What is a Sprint? — Sprint is like a "rush" to get things done. It's like a deadline but slightly flexible. When we have a sprint we push everything together and discuss everything before the deadline, end goal is to launch before the deadline When someone says "We have a Sprint this coming Wednesday" — this means that whatever that person and other team members have, we'll have to achieve that on that day and we'll push that praying hard live button. And everyone got to make sure it is bug-free at that moment.
If you are wondering how Sprints compare to "shipping" or "production day" — sprints are a much shorter. "Production day" sounds too formal, while Sprints are less formal. What's more all the cool startups are doing that! Most importantly shorter sprints keep the team highly motivated and more sense of Hooray!
We don't have a fixed shipping schedule, so there is no particular time or day of the week where we schedule sprints for.
Do you see any relationship between how busy Etherscan team gets and crypto price movements?
There is certainly a correlation between market movements, price of ETH and how busy we are in the office. When there is a bull run, more activity on Ethereum chain — we'd typically get a more support tickets and requests from developers than during bear market. However, we don't try to plan our workload around crypto market prices and hype levels. We stick to our own agenda and things that we want to achieve at Etherscan. We have things to get done all year round, regardless of whether the market is up or down. Drama or no drama, here we keep BUIDling regardless 🤷‍♂️
Office space
We have a lot of fun stuff in the office. We have 2 workspaces. One of the workspaces is dedicated to meetings and it's designed in a fun way — we have table tennis in the center and arcade gaming console in a corner. Coffee machine ☕— so anyone who feels like it can act as a barista, lol. We've got a lot of coffee gear here. Everyone gets handcrafted coffee now! There's even a dedicated space for VR - yippee we have received our Oculus Quest sets and can play multiplayer! Welcome to the party! 😎. Oh not to mention we have swags 👕🥤
We are free to work anywhere within the space. So if today anyone come to the office and feels like they would like to sit in a different office environment to get work done — they can go one of the units, sit down there and finish work. Or, on some day everyone is more chillaxed and everybody shows up at the common area — then everyone will go to the common area, have some discussion and hang. It's pretty fun. It's like a "coworking space", except that we own that "coworking space" haha. We've got bean bags, of course. The fridge is always full 😉 So that's cool.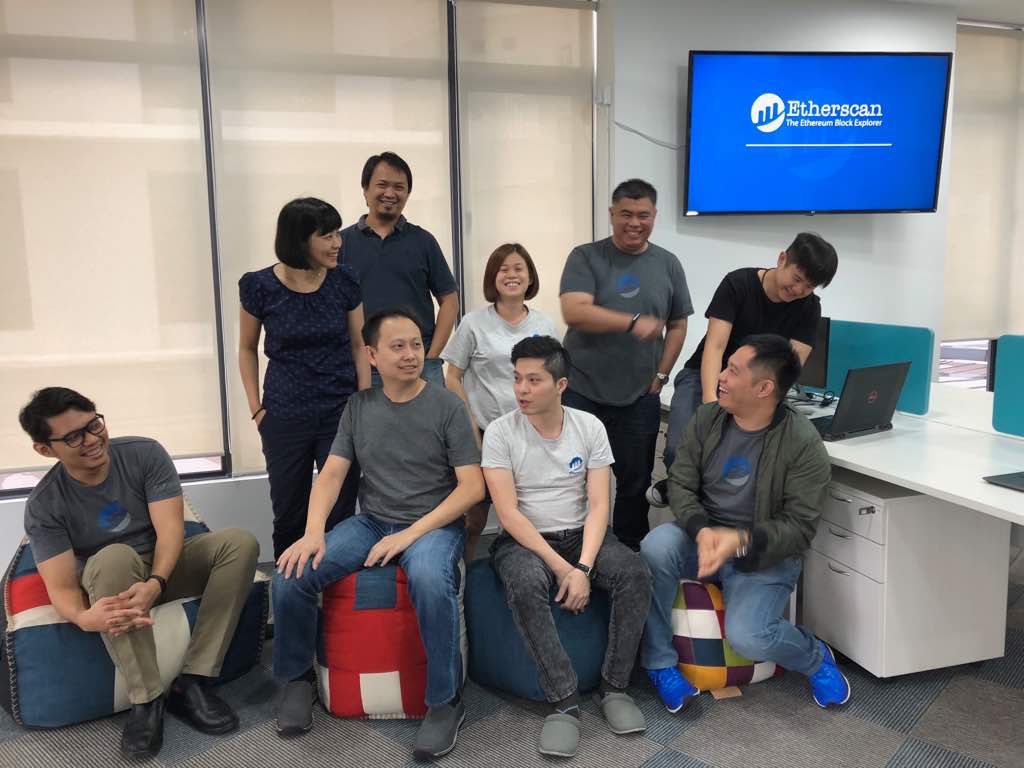 Whom are you hiring now?
We are always looking for quality developers to join our team in Kuala Lumpur! So if you are already based in KL or open to relocation for this amazing team and opportunity — just pop up an email (jobs@etherscan.io) and we'll try to find you a fit.