👍 Featured Job Opportunity
Blockchain Marketing - Brand Builder (Part Time)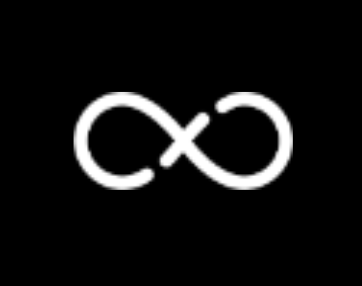 October 07, 2020
ABOUT X8C

X8C is trusted by leading blockchain projects around the world.
Founded in Melbourne, Australia, X8 Consulting is a boutique blockchain marketing agency. Our highly specialized team of more than 30 maintains an impeccable reputation amongst a growing list of the industry's best companies.
Our agency has specific expertise in creating highly-effective marketing campaigns that recognize the nuance of the blockchain industry. We achieve exceptional results and leverage an extensive media and influencer network to create visible and resonant campaigns that establish thought leadership for our clients.
Whether it's fundraising, pre-listing, or market awareness campaigns, our strategic solutions maximize our clients' project growth potential and provide excellent ROI.
POSITION OVERVIEW
X8C's Brand Builders drive multi-platform promotional campaigns with two primary objectives.
First, is to create a vibrant and enthusiastic community of engaged followers who will act as ambassadors to help promote the project in their trading circles and evangelize to other investors.
Second, is creating broad exposure across all major crypto discussion platforms.
As a Brand Builder, you and your team will be using your knowledge and experience in the digital asset space to support client projects with in-depth, interesting and engaging conversation and content among the online trading communities.
You will use various social media channels, including Telegram, Twitter, 4chan, Discord, Reddit, and Youtube to promote client content including their product features, announcements, roadmap milestones, and USPs (unique selling propositions).
Led by your Account Director, you will be a part of both short- and long-term marketing campaigns where you will share information, news, and media, with a relevant audience of digital asset enthusiasts, traders, and investors.
You will be serving a maximum of three clients for up to 4 hours per day total.
This is a role with a high level of autonomy and flexible working hours. You are generally free to choose when, where, and how you work, as long as KPIs are being met.

You will be paid in USDT or USDC and will have the potential for token bonuses, options, and private sale allocation in leading projects.

FULL TIME OPPORTUNITIES ARE ALSO AVAILABLE. PLEASE CONTACT US FOR FURTHER INFORMATION.
Job Description
REQUIREMENTS
Fluent (near native) English

In-depth knowledge about the state of the digital asset market, specifically altcoins

Proficiency and awareness of dynamics and culture of social media platforms (Telegram, Twitter, Discord, 4chan, Reddit)

Ability to work independently and in a team

Ability to converse naturally and freely while adapting to your conversation partners

Flexibility to ensure availability for key events (Client news announcements, exchange listings, AMAs, team meetings etc.)

Access to a computer and stable internet connection
ROLE
Meet or exceed all KPIs

Support colleagues as required to ensure Team KPIs are met

Ensure Team Tracking Sheet is filled in each day

Demonstrate appropriate values at all times

Problem Solve

r - Think like your client's CEO / Find solutions

Team Player

- Support each other to get the job done

Deliver Results

- Looks for ways to make yours and the client's results better

Deliver high quality work and actively seek outcomes for the benefit of the client

Ensure chats are 'thoughtful' and 'crafted' and not obvious shills

Observe and counter negative talk or FUD as it appears

Identify and respond to client problems or opportunities as they appear
Please complete this Expression of Interest.


Similar Blockchain jobs:
7w
6w
1w
4d
4d