BRAND AMBASSADOR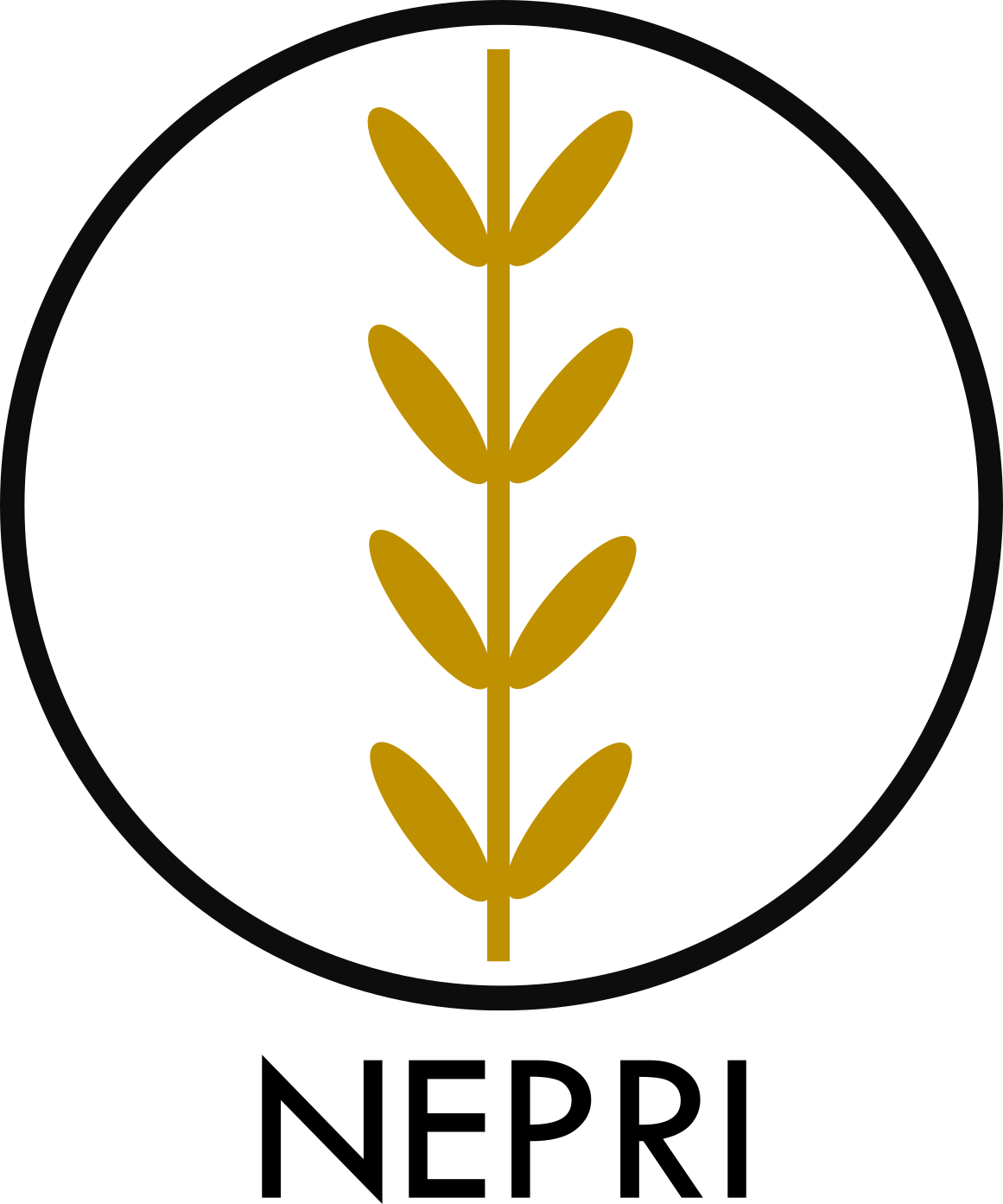 NEPRI brings DeFi & Open Finance to 3.6 Billion Ordinary People. It is an Open Finance and Decentralized Financial (DeFi) platform that makes DeFi services & tools accessible to anyone with a smartphone.
How will Open Finance and DeFi cross the chasm? With NEPRI.
NEPRI is a multi-purpose Open Finance and Decentralized Financial platform providing: - the superior and next-generation stablecoin that earns a yield while it's in your wallet with rich diversified yield generation strategies - a Tokenized Risk and Fluctuation Derivative Asset for DeFi, with a yield strategy based on a cross platform derivatives protocol for any and all fluctuations – and an autonomous and non-custodial stablecoin infrastructure, risk minimised and scalable stable assets are the foundation of a robust DeFi stack. The aim is to build a billion-dollar DeFi protocol
Moreover, we are working on launching a single platform that offers venture funding in tiered risk levels, creating nearly zero-risk venture investments, and provide a solution to close the $5.2 Trillion Credit Gap for formal MSMEs and startups in next frontier and emerging markets with a new asset class based on a structured financial product targeting the $1Trillion Personal Finance Management market. In addition, we are building a fair, accessible, collaborative and inclusive security token sale framework targeting the $14 Trillion Opportunity of Alternative Asset investment.
NEPRI is being built by NEPRI Inc., a company with presence in South Africa and Mauritius. Our core development team is remote and successful applicants are expected to work on remote for the next 3 months.

NEPRI is building a global Open Finance platform that can be used by anyone in frontier and emerging markets with a mobile phone — no banks or intermediaries required. Under the hood, it is a decentralized smart contract platform whose architecture enables mobile phones to easily validate transactions, and it uses stable-value token pegged to fiat currency to minimize volatility. But because NEPRI is building both the underlying infrastructure, a consumer web app and a mobile app, it is taking a "full stack" approach. This means we're building a complete product or service that can bypass legacy infrastructure and limitations, and more importantly, provide a better end-to-end experience — enabling NEPRI to take the best features of DeFi and pair them with a more seamless user experience.
Job Description
📢 Introducing the NEPRI Pioneers Ambassador Program: Building the Internet of Value leveraging DeFi 📢

🔥Do you have the thirst to tread through the Land of the DeFi and Open Finance in search of adventures and glory?
🔥Do you know how to deal with the challenges that the Tribe of Blockchain might throw at pioneers?
🔥Do you possess the mettle to educate others about how NEPRI is pushing DeFi to the masses and bringing it on the main streets?

Then, we want you as a NEPRI Pioneer!⚡️💥🔥💪
Are you ready for an opportunity of a lifetime? Be a part of NEPRI Finance's exclusive ambassador program and help us revolutionize DeFi.
NEPRI Pioneers is one of the most rewarding and exclusive ambassador programs in the crypto industry.
NEPRI introduces the NEPRI Pioneers Ambassador Program, looking for like-minded individuals who are passionate about seeing NEPRI Finance grow and would like to grow with us.
Our first group of Pioneers will help us expand our global community through their combined efforts. By creating content explaining our vision, educating their local communities about our efforts, and starting meaningful conversations about our utility, the NEPRI Pioneers will be instrumental in NEPRI's success.

📢 Be a NEPRI Pioneer Today 📢
Don't wait any longer. Be among the first to be our ambassador and become a NEPRI Pioneer today!
📮 Who are we looking for?
Our program is open to anyone and everyone. We are a completely decentralized project and our goals will not be achieved without a faithful community. Thus, we're actively in need of people across different fields and specialized skills. This would involve community management, marketing, social media, network growth, content creation, business development, etc.

📮 What NEPRI Finance is looking for?
As a NEPRI Pioneer, your primary responsibilities would include:
1. Build engagement across various social channels and blog sites.
2. Provide local insights and feedback for our products, and help us improve our offerings for the regional community.
3. Act as an advocate for NEPRI and educate new community members on our Telegram and social media about NEPRI's vision and activities.
4. Create Videos and educational content for YouTube and blog sites.
5. Translate existing content to your native languages, and promote them in local communities on platforms like Reddit, 4chan, LinkedIn, Twitter, Facebook, Instagram, and Tik Tok.
6. Create GIFs, Memes, and Stickers about NEPRI, and share them across social media and Telegram.
7. Tech Buffs can create content related to nYUSD, NEPRIM, NEPRIV, Tokenized Synthetics Assets, Risk Tokenized Loans, Venture Risk Tokenized Bonds, Enterprise Token Offering, and other Features of NEPRI Community App.
8. Community Representatives can attend and organize Webinars and AMAs, and share partnership news and latest announcements in your respective communities.
This is by no means an exhaustive list — feel free to use your creative juices and come up with innovative ways to promote NEPRI Finance.
🏁 Responsibilities 🏁
NEPRI Finance is building the biggest missing pieces of DeFi to unlock its benefits for most people in the world. The goal of the NEPRI Pioneers program is to increase the adoption of the platform and bring in both current DeFi users and a new wave of crypto enthusiasts into NEPRI through networking and marketing. Our chosen Pioneers will be responsible for:
✅ Engaging with the digital community through social platforms
✅ Educating the public about NEPRI Finance via content and social media
✅ Growing our network of influencers, exchange partners and project partners
✅ Increasing social media and mainstream media presence
✅ Testing new features of the NEPRI platform
✅ Developing bots for moderating, analysis, and data
✅ Translating documents, articles, and social media posts
✅ Establishing and growing regional NEPRI communities
✅ Mentoring other NEPRI Finance members to share skills

💥🔥 How to Apply 💥🔥
1) CLICK ON THIS LINK to fill the form
2) NEPRI team will review each application carefully according to the information provided in the form
3) Selected ambassadors will be added to the NEPRI Pioneers group and will attend the welcome call with the team.
4) Ambassadors will be closely working with the core team members to help spread NEPRI's word.

🔥 Apply here: https://forms.gle/KqdQVKcfb1StNCbk8
Similar Blockchain jobs:
5d
1d
2w
2w
2w